23 High Street, Lyndhurst, Hampshire, SO43 7BE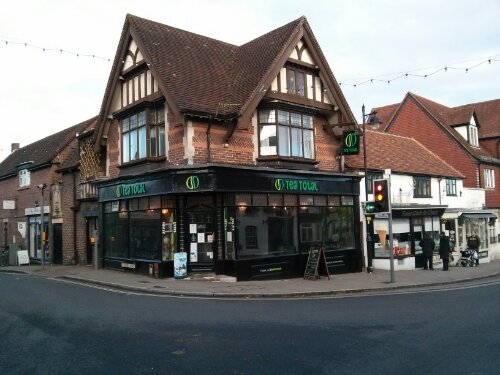 Saturday 23rd November 2013
SCONES
Two medium, warm, plain scones. These were nice enough, but gave the appearance of perhaps being slightly too microwaved.
JAM
A dish each of strawberry jam which was enough for the open scones.
CREAM
A dish each of cream which was apparently clotted, but didn't seem so.
TEA
The Lapsang Souchong tea we had here was actually the best we've had anywhere! In addition, this was the first time we'd encountered the fantastic "ingenuiTEA" system by Adagio Teas. Excellent!
AMBIENCE & SERVICE
At £5.95 for two, this was one of the best value cream teas we've had whilst carrying out reviews for this site. The choice of leaf teas available at Tea Total is amazing and the ingenuiTEA pots they use produce a wonderfully brewed result.
Score: 8.5/10 ~ Highly Recommended