Number Twelve Restaurant, London
12 Upper Woburn Place, London, WC1H 0HX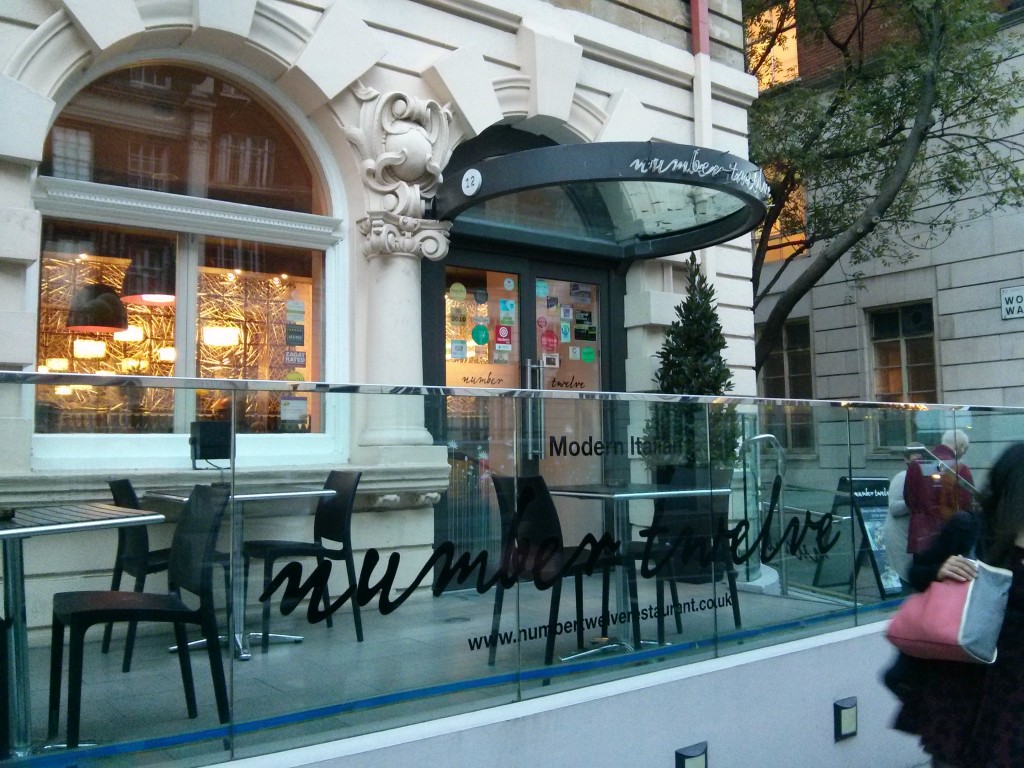 30 October 2014
SCONES
This cream tea for two included four scones—two plain, one fruit and one chocolate chip! Kept warm in a white napkin, the medium-sized scones had a light crunch on the outside a were soft in the middle. They were rather on the crumbly side though and in fact the fruit scone fell to pieces on cutting. Delicious though!
CREAM
A dish of lovely clotted cream. There was only just enough for eight scone halves, though we imagined more would have been happily provided had we asked.
JAM
A dish of raspberry and a dish of strawberry jam. Both delicious.
TEA
A great choice of different Tea Forté pyramid teas. Unfortunately, not our favourite Lapsang Souchong, but the Earl Grey was as good as we have had anywhere.
AMBIENCE & SERVICE
The waitresses were really lovely and the crockery and presentation at Number Twelve was superb. We loved the Sontu glass teapots, cups and saucers and especially liked the fresh strawberries which were a very nice touch. Stylish.
Score: 9.5/10 ~ HIGHLY RECOMMENDED