Catherine's Café, Wallingford
28 High St, Wallingford, Oxfordshire OX10 0BU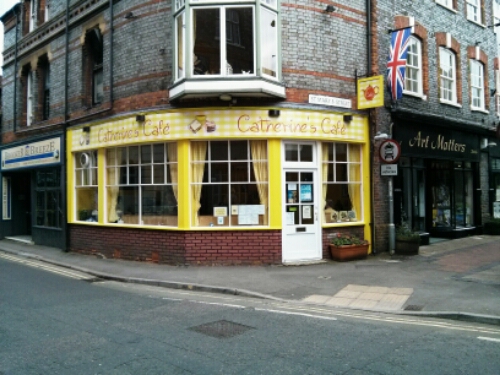 Sunday 8th June 2014
SCONES
One medium-sized fruit scone which had been slightly over-microwaved. It was soft and light, but the shape and texture more resembled a muffin than a scone.
CREAM
A small ramekin of clotted cream which was a sufficient amount for one scone.
JAM
We were given a choice of strawberry, raspberry or blackcurrant jam. The small ramekin of strawberry jam we chose was fruity, but there was barely enough to spread on the open scone halves.
TEA
No Lapsang Souchong, but the Earl Grey tea bags were fine.
AMBIENCE & SERVICE
Catherine's is a homely, traditional local café. Catherine and the staff were extremely friendly and welcoming.
Score: 5/10