Sonning Lock, Sonning-on-Thames RG4 0UR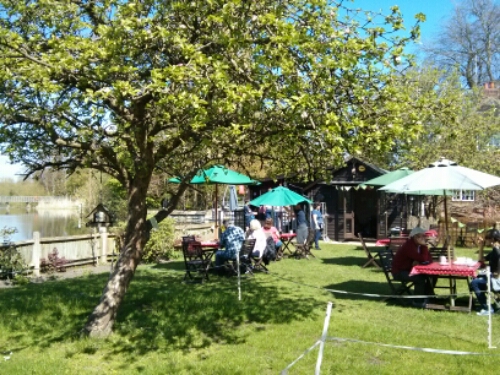 Sunday 13th April 2014
SCONES
The fruit scones were microwaved to within an inch of their lives. Talk about hot cakes! Not good.
CREAM
A tub of Rodda's clotted cream per scone which was plenty.
JAM
Two small plastic containers of jam – one strawberry and one raspberry.
TEA
No choice given. Plain Builder's.
AMBIENCE & SERVICE
The setting here was absolutely lovely. An attractive garden on a beautiful, sunny Spring day by the Thames. Sadly, the cream tea didn't live up to the location. The plastic jam cartons sat atop of the over-nuked scones didn't make for a great experience. Shame. (We don't think George Clooney or his new wife Amal Alamuddin will be too impressed).
Score: 4/10