Periwinkle Tea Room, Selworthy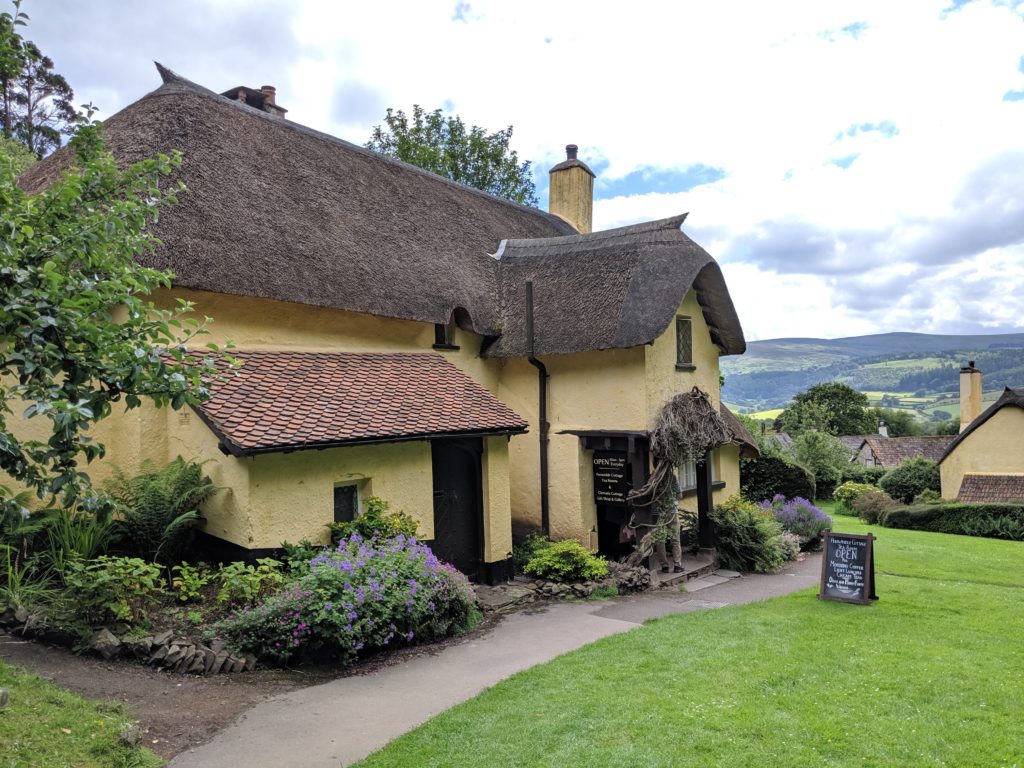 68 Selworthy Green, Selworthy, Minehead TA24 8TP
30 June 2019
SCONES
Given a choice of plain or fruit, we chose the former. The two scones provided in a Cream Tea for One were medium/large in size and were fresh, warmed and lovely.
CREAM
Clotted cream was served in a glass dish and was an appropriate quantity for the four large open scone halves.
JAM
Periwinkle Tea Room offer a wonderful choice of local jams with their cream tea – Strawberry, Raspberry, Whortleberry or Chuckleberry. Having already tried and enjoyed Whortleberry (bilberry) jam elsewhere in Somerset, we were intrigued to experience the wonderfully named Chuckleberry offering. A cross between a gooseberry, redcurrant and a jostaberry (a cross between a gooseberry and a blackcurrant!), Chuckleberry makes for a deliciously sharp, almost sour, preserve. The resulting effect was a fantastic counterpoint to the cream and soft scone. Yum!
TEA
Like many, if not all, of the tearooms we visited on our Somerset trip, the tea came from local Porlock tea merchant Miles Tea. At Periwinkle Tea Room we chose our favourite Lapsang Souchong, which (although Miles do produce a loose-leaf version) came in bagged form. Still, it provided a fine, flavoursome brew.
AMBIENCE & SERVICE
Periwinkle Tea Room is in a picture-postcard thatched cottage. The tea room inside was attractive, but being a beautiful day we chose to sit in the lovely garden. The manager and staff were very friendly and we really liked the clean, plain white china.
SCORE: 9/10 ~ HIGHLY RECOMMENDED