Lempicka Cafe and Bistro, Beverley
13 Wednesday Market, Beverley HU17 0DH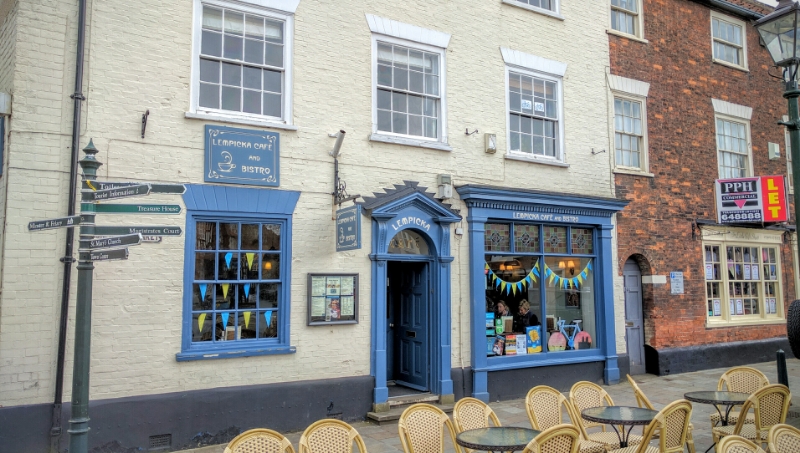 1st May 2016
SCONES
The very friendly staff offered fruit or cheese (!) scones for our cream tea. Needless to say, we opted for the fruit variety. It was unwarmed, but fresh and enjoyable.
CREAM
Unfortunately, the cream was whipped and not clotted, which in our book is a cream tea no-no. At least is wasn't spray cream!
JAM
Served in a white ramekin, the strawberry jam was a bit disappointing, being largely clear and non-fruity.
TEA
None of our favourite Lapsang Souchong tea, but the loose leaf Birchall Earl Grey was fine.
AMBIENCE & SERVICE
Lempicka Cafe and Bistro is a very attractive, small cafe which is ideally located overlooking Wednesday Market. They have a varied and interesting menu, so cream teas were obviously not their speciality, their other food meals and cake offerings looked great. The young staff went out of their way to be helpful and the table and tableware was clean.
SCORE ~ 7/10 Good