Sally Middlewood Tea Rooms, Potter Brompton
Glebe Farm, Potter Brompton, Scarborough YO12 4PE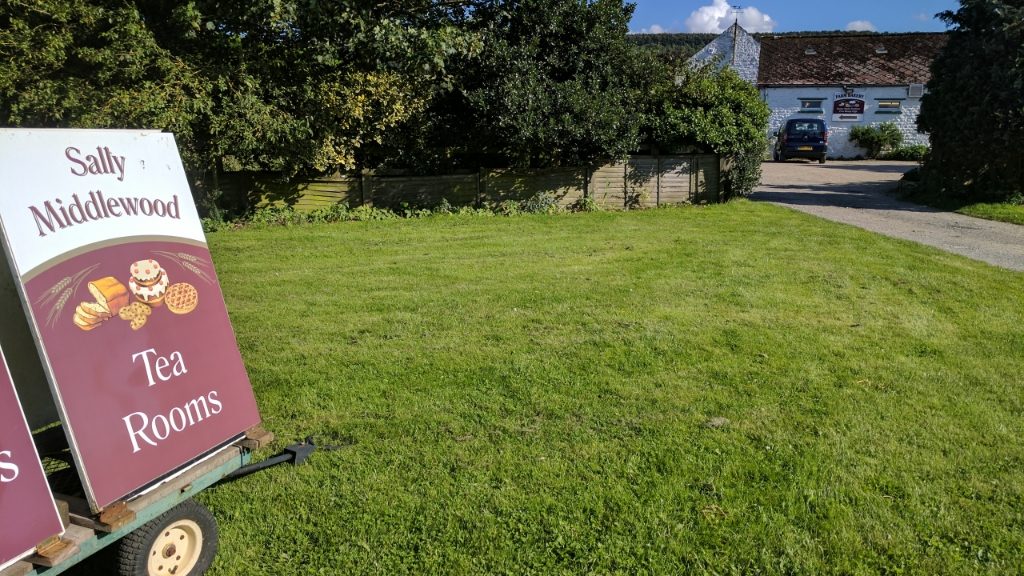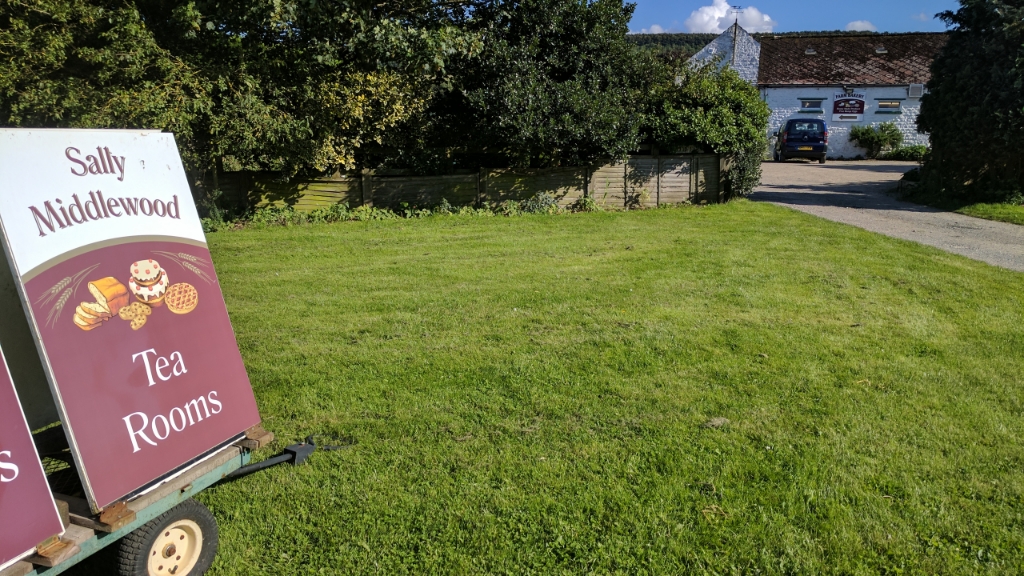 15 August 2017
SCONES
A medium-sized fruit scone with a light sugar dusting. It was fresh and light.
CREAM
Those of you who follow this site regularly will know, we feel very strongly that a cream tea should really contain clotted cream. Not double, not whipped and obviously not sqirty. Having said that, the whipped cream here was fresh and plentiful and was served in an attractive dish.
JAM
A good quality strawberry jam which was served in an attractive square dish. There was more than enough for the open scone halves.
TEA
Not a big choice of teas for a Tearoom, but the unbranded Earl Grey bags served in a stainless steel teapot were fine.
AMBIENCE & SERVICE
The Sally Middlewood Tearoom and Bakery offers a choice of dining – a tearoom by the shop, a garden room at the front and a lovely outdoor garden area where we sat in the sunshine. The waitress was friendly and the crockery all clean.
SCORE: 7/10