82 Main St, Haworth, Keighley BD22 8DP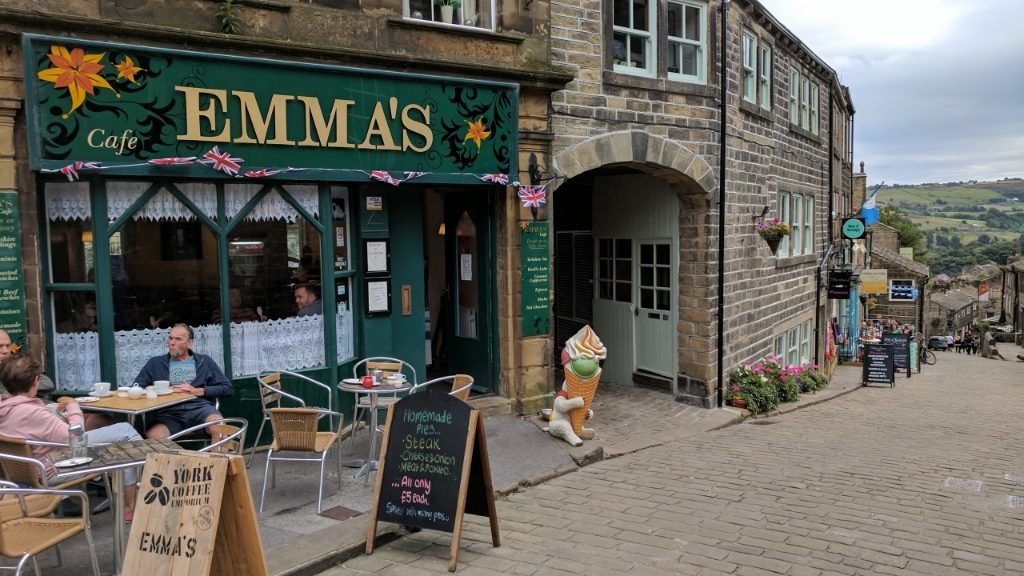 16 August 2017
SCONES
One large fruit scone which was rather bread-like with a floury dusting.
CREAM
A small white ramekin of clotted cream. Not enough for the two open scone halves.
JAM
The unbranded strawberry jam was served in a small, plastic sachet. A cheap, low quality offering which, like the cream, was also insufficient in quantity.
TEA
Being in Haworth, Yorkshire Tea was the obvious default beverage for Emma's cream tea. However, we selected Earl Grey instead, which came as unbranded teabags in a canteen-style stainless steel teapot.
AMBIENCE & SERVICE
Emma's enjoys a prime tourist spot at the top of the hill in the pretty, popular village. We ate outside which was very pleasant. The staff were friendly enough, but we're sure there must be better cream tea offerings on Main Street.
SCORE: 4/10