The Giggling Goose, Ambleside
North Rd, Ambleside LA22 9DT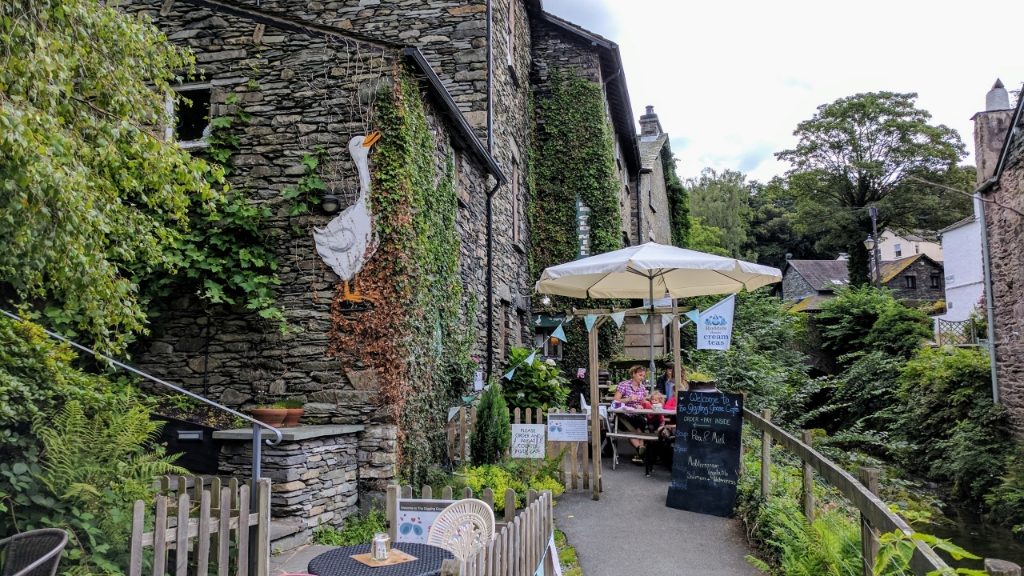 13 July 2017
SCONES
The plain scone we chose at the counter (fruit scones were also available) was quite large. A little on the dry side and very crumbly, it was served unwarmed.
CREAM
Several signs around The Giggling Goose proudly boast "Rodda's classic cream teas", so unsurprisingly, the clotted cream came in the form of a 40g carton of Rodda's. This quantity was good for the large scone halves.
JAM
The strawberry jam came in an small, unbranded opened jar (the 28g type you often see from Tiptree). The jam inside was a reasonable quantity, but otherwise unremarkable.
TEA
Served in a standard metal teapot, the Earl Grey tea (Twinings bags) was fine.
AMBIENCE & SERVICE
The Giggling Goose is a cottage-style cafe with a very picturesque riverside garden where we sat. The staff were friendly and the table and crockery was clean.
SCORE: 7/10