The Butler's Pantry, Pembroke Lodge
Pembroke Lodge, Richmond Park, Richmond, Surrey, TW10 5HX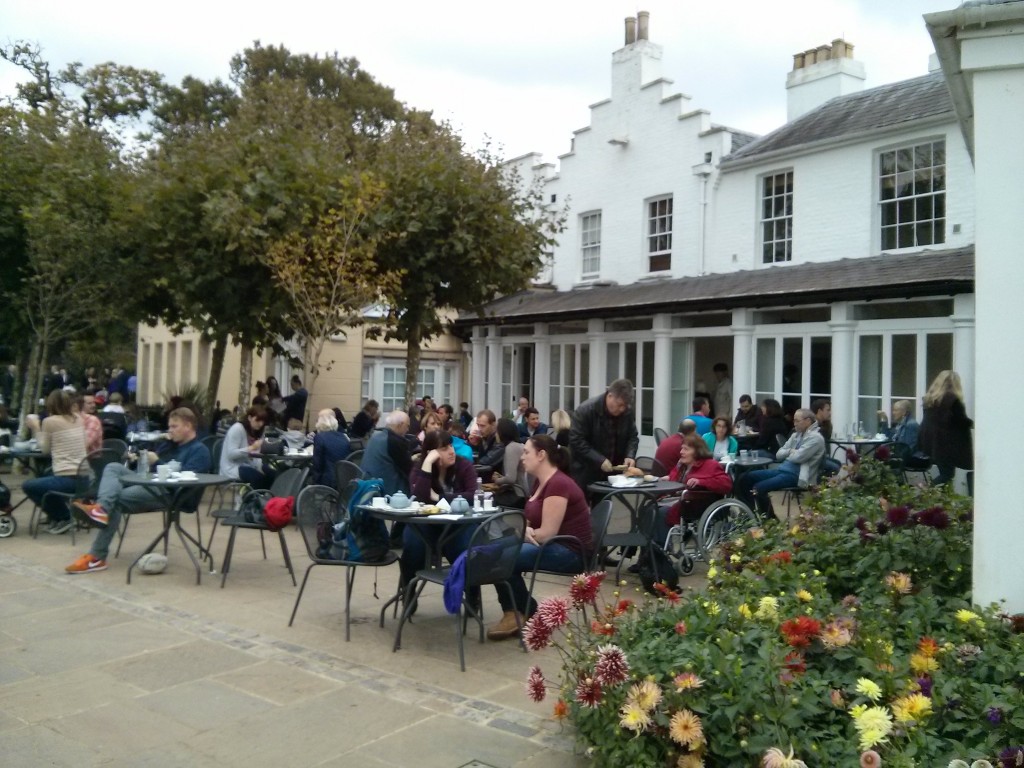 Saturday 10 October 2015
SCONES
We took the last scone available, which happened to be a large sultana one. It was fresh, soft on the inside and quite crunchy on the outside and delicious. As we walked through the tearoom on our way out we did see fresh scones had been put out – both plain and fruit.
CREAM
A plastic carton of lovely clotted cream which was plentiful for the open scone halves.
JAM
A standard 28g jar of Wilkin & Sons Tiptree Strawberry jam.
TEA
Not a wide choice of black teas, but the Twinings bagged Earl Grey was fine and was served in a ceramic  blue teapot.
AMBIENCE & SERVICE
The Butler's Pantry tea room is self-service, so you choose how many scones etc. you want at the counter. Seating is available across several attractive Georgian rooms, but as it was such a lovely sunny Autumn day, we chose to sit outside to enjoy the spectacular views from the highest point in Richmond Park down over the Thames valley and Surrey.
Score: 8/10