The Chantry Tea Gardens, Kilve
Sea Lane, Kilve TA5 1EG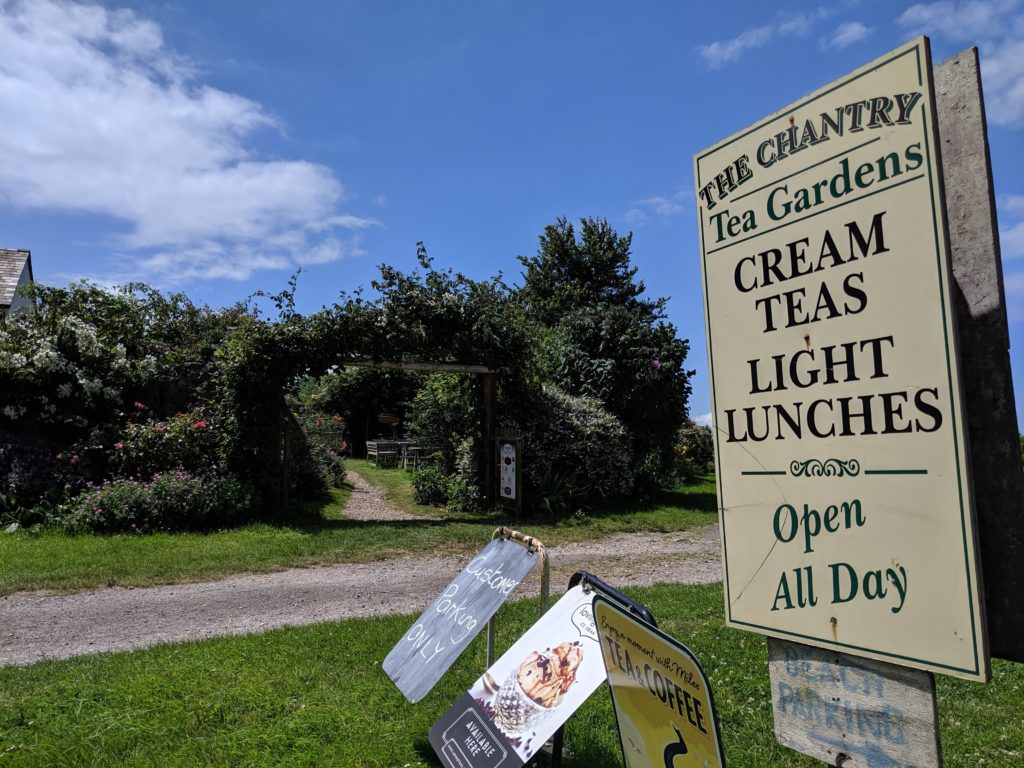 1 July 2019
SCONES
A 'Somerset Cream Tea' at The Chantry Tea Gardens includes two plain scones. A mini cream tea (one scone) is also offered as well as a Buttered cream tea (no cream) and even a Savoury cream tea. The scones were warmed, fresh and soft, inside and out.
CREAM
A generous serving of clotted cream in a white ramekin dish was more than we needed for the four open scone halves.
JAM
As with the cream, the jam (unusually, blackberry served as default) was more than sufficient for the scones.
TEA
Asking if they had Lapsang tea solicited an amused response from the waitress, so we ordered Earl Grey instead. The local (Porlock) Miles Tea bags provided a lovely brew.
AMBIENCE & SERVICE
The Chantry Tea Gardens is, as you might expect, exactly that—a lovely garden dining space (no inside seating) which was delightful on a sunny afternoon. We were greatly entertained by the surprisingly tame sparrows foraging for crumbs. The white crockery and stainless steel teapot were all perfectly clean.
SCORE: 7/10 ~ GOOD