Kelmscott Manor Tearoom, Glos
Kelmscott, Lechlade, Gloucestershire GL7 3HJ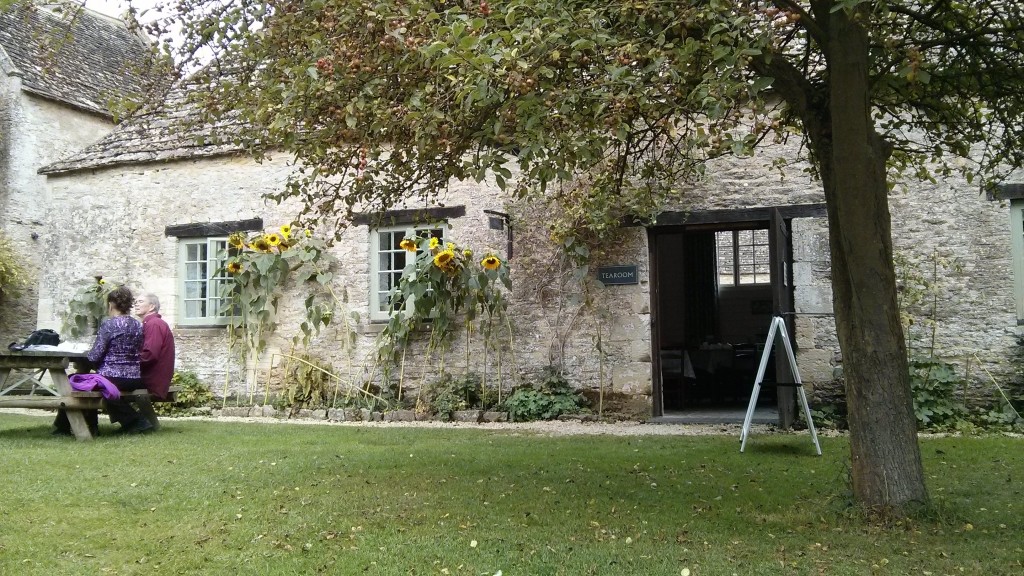 27 September 2014
SCONES
Two small plain scones—made on the premises and as fresh as fresh. These were pretty much perfect. A lovely crunch on the outside and beautifully soft in the middle. We wouldn't be surprised if these were a Mary Berry recipe and they proved the case that when it comes to scones it's about quality not quantity.
CREAM
A ramekin of delicious clotted cream. Just the right quantity for the small scones.
JAM
A choice of Frank Cooper's Oxford strawberry or raspberry conserve served in a small (28g) jar. We enjoyed it, and as per the cream it was an appropriate amount for the scones.
TEA
Two bags of Twinings Earl Grey in a white china pot. Not leaf tea, but flavoursome.
AMBIENCE & SERVICE
The Tearoom at Kelmscott Manor is a self-service, canteen style restaurant and not unlike a National Trust type offering. As a former home of William Morris, the tablecloths and trays sported his trademark willow bough and pomegranate fabric designs. The crockery was clean and the staff were friendly.
Score: 8.5/10 ~ HIGHLY RECOMMENDED