Cross Lane House Tea Room, Allerford
Allerford, Exmoor TA24 8HW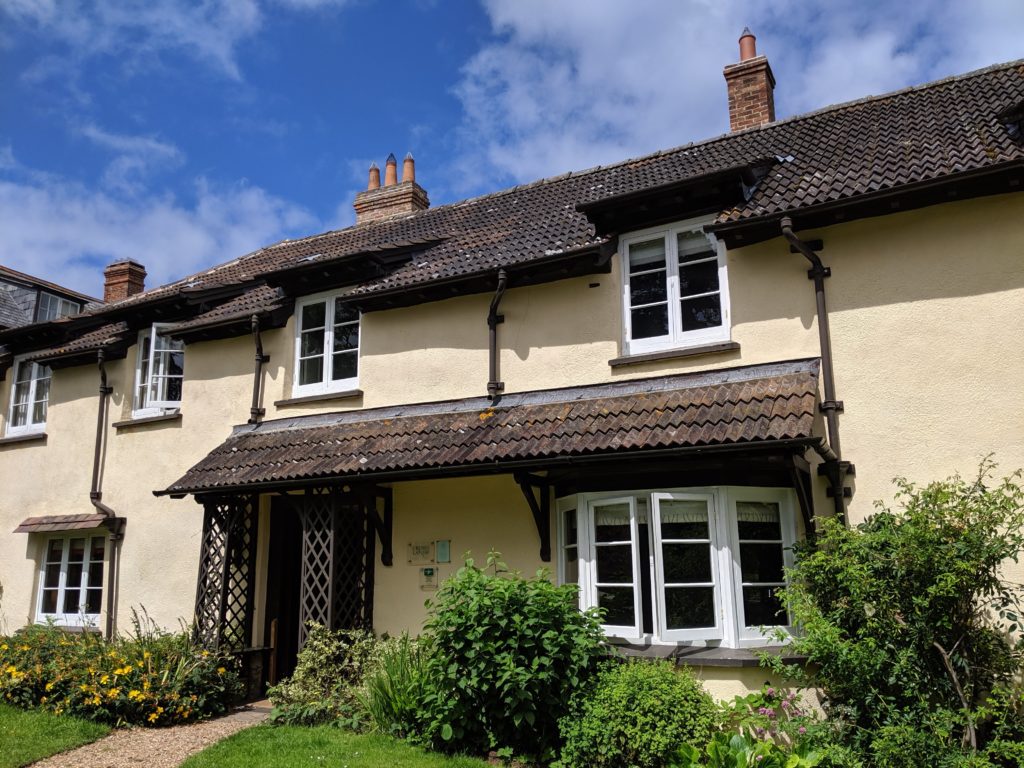 30 June 2019
SCONES
A Cross Lane House 'Small Cream Tea for One' comes with one plain or fruit scone – we chose plain. It was beautifully fresh, soft and light on the inside, but with a pleasing bite. It was unwarmed, but really didn't need to be. Scrummy!
CREAM
A generous serving of delicious Rodda's Cornish clotted cream, served in a small glass dish.
JAM
There was no choice of jam at Cross Lane House, but this really didn't matter as, in any case, we would have been intrigued enough to have chosen the local Whortleberry. Whortleberry is a Somerset name for the Bilberry which produced a thick sweet preserve which worked really on the plain scone. As with the cream, there was a generous amount.
TEA
The only disappointment with our cream tea here was the tea. The local (Porlock) Miles, loose-leaf Lapsang should have been great, but it was so strong and 'metallic', it was barely drinkable.
AMBIENCE & SERVICE
The garden at the front of Cross Lane House was a perfect place to sit and enjoy an English cream tea on a sunny Sunday afternoon. The waitress was charming and the cheery, red teapot worked especially well against the rest of the blue and white delftware.
SCORE: 8.5/10 ~ HIGHLY RECOMMENDED