Orchard Tea Garden, Grantchester
The Tea Rooms, The Orchard, 47 Mill Way, Grantchester, Cambridge, CB3 9ND
Tel: 01223 840230
Web: www.theorchardteagarden.co.uk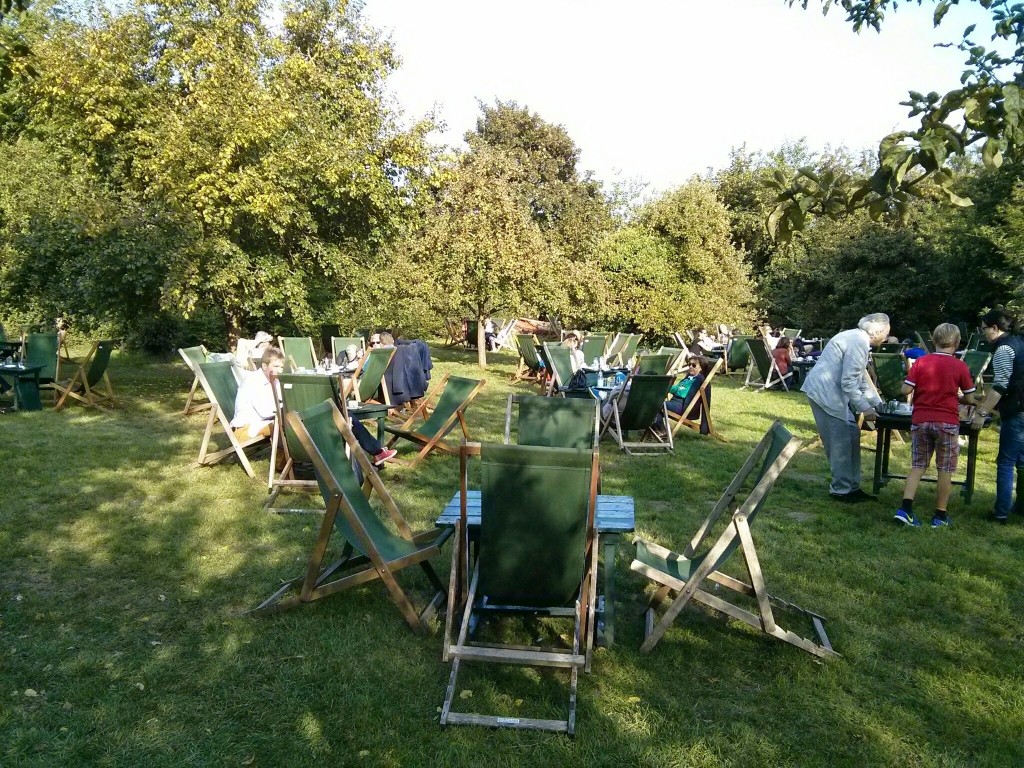 Saturday 13th September 2014
SCONES
A choice of either plain or fruit scones. Made on the premises, these were very much of the large variety. In fact, they were possibly too large, as cutting them in half in the traditional manner meant you had a disproportionate quantity of scone to the standard amount of cream and jam. Good though!
CREAM
A standard container of Rodda's clotted cream which would have been plenty for a standard-sized scone.
JAM
A choice of one of the standard small jars of Wilkin & Sons jam in strawberry or raspberry.
TEA
Two bags of Twinings Lapsang Souchong in a pot. To be honest this was not the most flavoursome of teas.
AMBIENCE & SERVICE
The Orchard Tea Gardens is self-service, canteen style establishment. Seating inside is plentiful, but on the beautiful, sunny September afternoon we visited, it was glorious sitting on the deckchairs in the gardens. Obviously a popular spot for locals and tourists alike, especially those taking the pleasant 45 minute riverside walk from Cambridge.
Score: 8/10 ~ GOOD