Apple Tree Tea Rooms, Minehead
29 The Avenue, Minehead TA24 5AY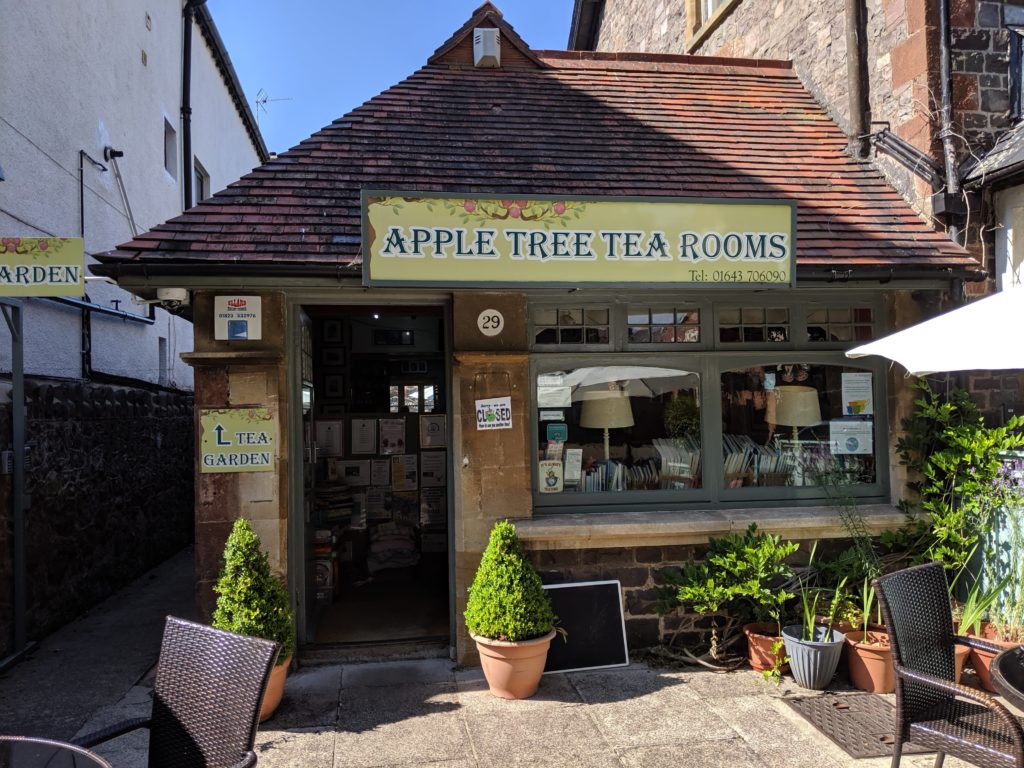 3 July 2019
SCONES
A Classic One-Scone Cream Tea came with a choice of plain, fruit (20p extra), or Gluten-free (20p extra). Interestingly, this was the first time in the 100+ reviews for the site, that we have encountered an extra charge for fruit scones. The small plain scone we chose was a little on the dry side, but otherwise fine.
CREAM
The Rodda's Cornish clotted cream was served in a quirky triangular dish and was plenty for the single small scone.
JAM
We liked the choice of jams at Apple Tree Tea Rooms—strawberry, raspberry, or whortleberry (the Exmoor name for the wild bilberry). We chose whortleberry which was sweet and fruity.
TEA
The unbranded Lapsang Souchong bagged tea was lacking in taste and rather disappointing.
AMBIENCE & SERVICE
We sat outside in the garden at the rear of Apple Tree Tea Rooms which was nice. The waitress and other staff were welcoming and friendly and the table and crockery was clean.
SCORE: 6.5/10