The Old Station Tea Rooms, Holmsley
Station Rd, Burley, Ringwood BH24 4HY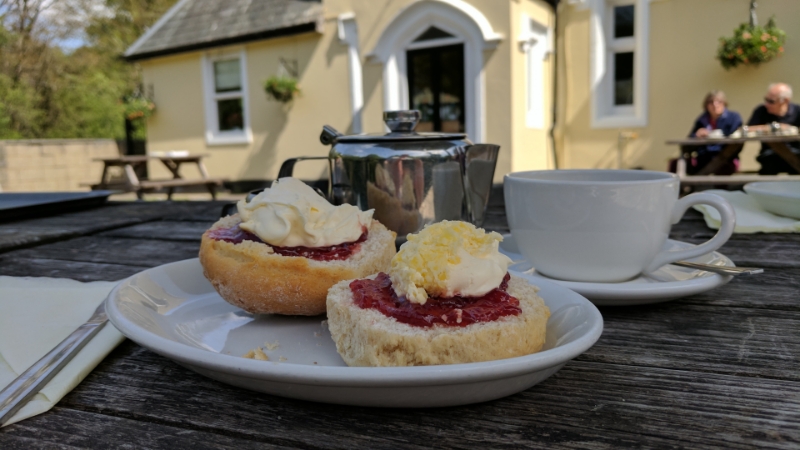 21st May 2017
SCONES
We were given a large plain scone with our cream tea, but later noticed that some of our fellow diners had fruit scones. It seemed odd therefore, that we were not asked for a preference. Having said that, it was a perfectly fine, fresh scone which was served unwarmed.
CREAM
The clotted cream came in a small white ramekin dish and was an appropriate quantity for the large scone.
JAM
The 28g jar of Tiptree Strawberry jam only really provided a thin scraping across the two, large open scone halves.
TEA
As a dedicated tearoom (as opposed to a restaurant or cafe), we might have expected a wider choice of teas at The Old Station. However, the stainless steel pot of pyramid-bagged Kandula Earl Grey was rather nice.
AMBIENCE & SERVICE
On the bright, sunny Sunday afternoon on which we visited The Old Station Tea Rooms, we were torn between the waitress table service inside, or the canteen-style offering from the kiosk outside with picnic bench seating in the lovely garden. In the end, we opted for the latter. The staff were all friendly and the crockery was clean.
SCORE
7/10 — Good