Lanhydrock House, Servant's Hall Restaurant
Bodmin, Cornwall, PL30 5AD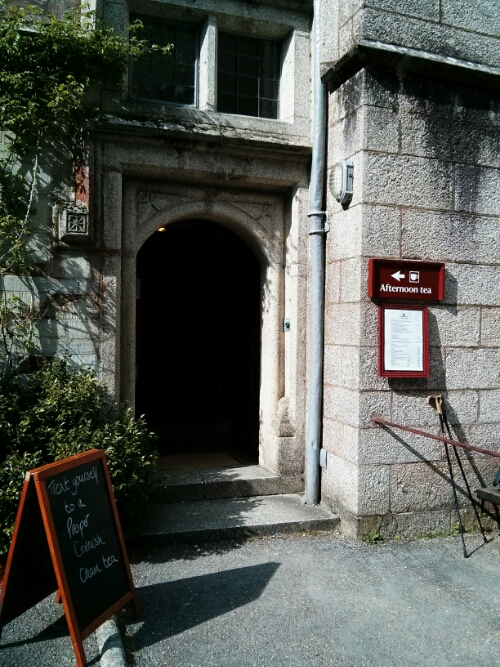 Sunday 4th May 2014
SCONES
Two soft, medium-sized, very fresh plain scones. Perfect.
CREAM
Clotted and sufficient for the four open scone halves.
JAM
A good quality Strawberry jam which again was enough for the two scones.
TEA
No Lapsang Souchong, but we enjoyed a pot of NT Yorkshire leaf tea and a pot of bagged Earl Grey.
AMBIENCE & SERVICE
Other National Trust properties we've been to have generally been canteen style, where you choose the scones and a jar of jam and cream yourself at the counter, so it was great to find Lanhydrock had waitress service. To be honest, the table could have been cleaner and the waitress was rather over-hassled, but we did like the setting in the Housemaids' Room.
Score: 8.5/10
Highly Recommended