Locks Victorian Tea Rooms, Dunster
18c High Street, Dunster, Exmoor National Park TA24 6SG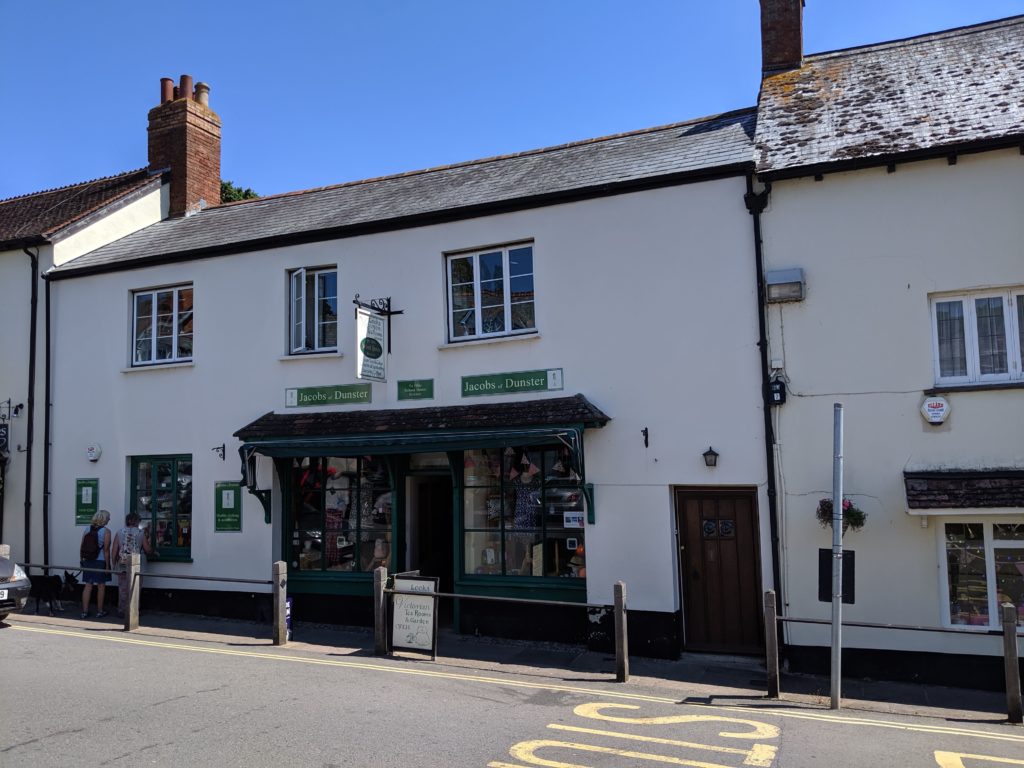 3 July 2019
SCONES
Locks Victorian Tea Rooms offer not just plain or fruit scones, but also cherry and even ginger! Wonderful as the latter sounded, for comparison reasons, we chose the traditional plain variety. It was quite a large, sugar-dusted specimen and had been warmed (probably microwaved). It was rather good.
CREAM
The delicious clotted cream was served in a white ramekin. It was plenty for the open scone halves.
JAM
A good quality Strawberry jam was served as default. It arrived in a white ramekin and was sufficient for the size of the scone.
TEA
The Lapsong Souchong (unbranded tea bags) provided a light smokey flavour which went well with the cream tea.
AMBIENCE & SERVICE
It was a beautiful sunny day in Dunster, so we sat out in the delightful garden at the back of Locks Victorian Tea Rooms. The staff couldn't have been more friendly and the white crockery and the table were perfectly clean.
SCORE: 7.5/10 ~ GOOD