Trumpet Corner Tea Room, Trumpet
Parkhold Cottage, Trumpet, Ledbury HR8 2RA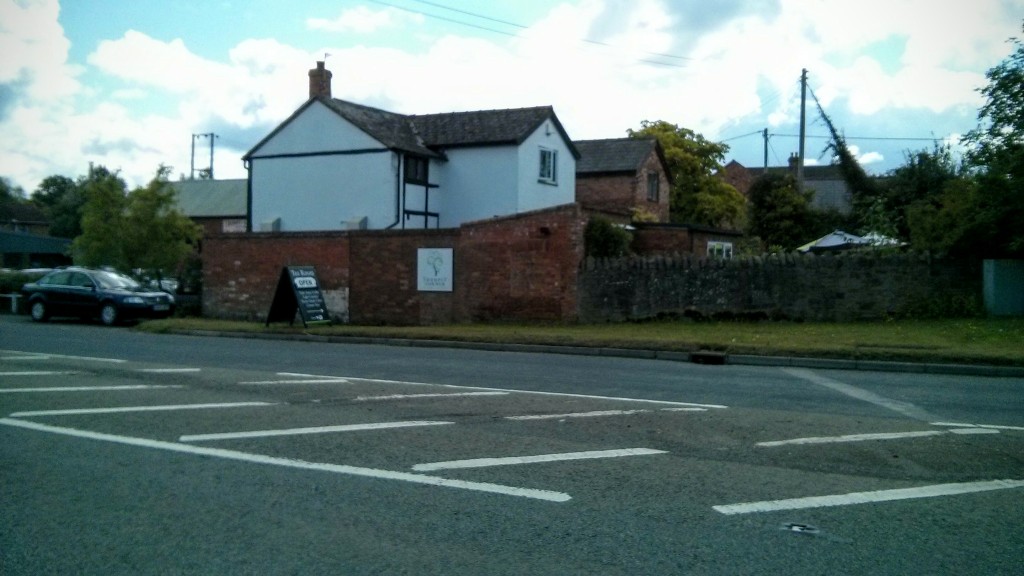 25 July 2015
SCONES
Given a choice of plain or fruit scones, we chose one of each. These simply perfect scones were so freshly baked, they were still very slightly warm inside. A light crunch on the outside revealed an impossibly light, melt-in-the-mouth centre on the inside. Heaven.
CREAM
A dish of delicious Cornish clotted cream was provided in a generous quantity. It's unusual to be given more than we needed for the four scone halves.
JAM
A good quality, fruitful, home-made strawberry jam in a dish. As with the cream, more than we needed!
TEA
We were really impressed with the choice of loose leaf teas on offer at Trumpet Corner. Supplied by local (Hereford) Trumpers Teas, the Lapsang Souchong had a great depth and distinctive smoky flavour.
AMBIENCE & SERVICE
We weren't actually looking for a cream tea when we stumbled on the Trumpet Corner Tea Room, but couldn't resist this charming establishment with its adjacent Art Studio and garden. The staff were really friendly and the Wedgewood white china crockery was attractive, immaculately clean and presented the the cream tea to best effect.
This was our 50th review since beginning the site over two years ago and was the first offering to tick all of the boxes and gain a perfect score!
HIGHLY RECOMMENDED 10/10