Edwardian Tearooms, Birmingham
Edwardian Tearooms, Birmingham Museum & Art Gallery, Chamberlain Square, Birmingham B3 3DH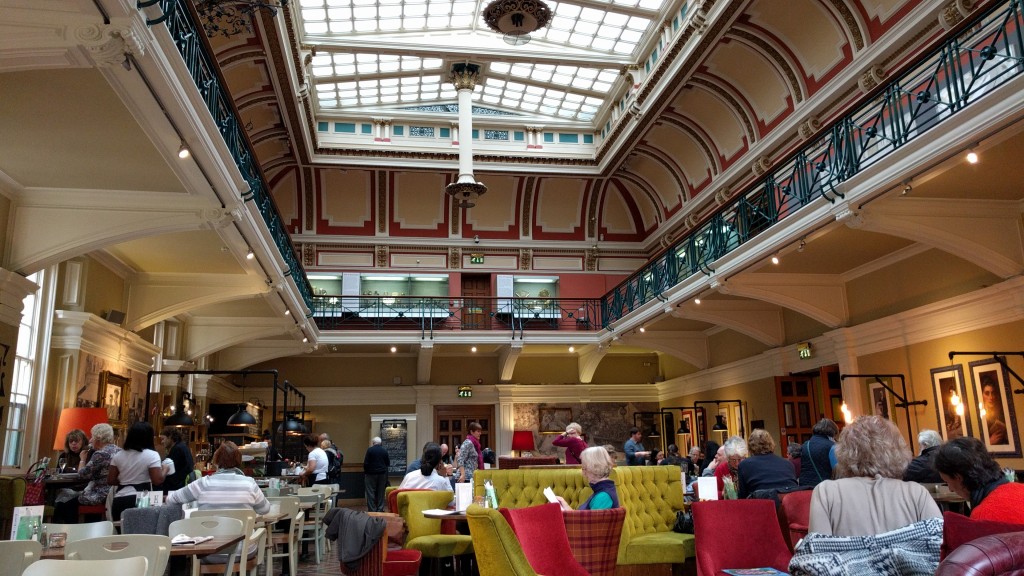 23 October 2015
SCONES
Four, attractive, bite sized sultana scones. They looked great, but unfortunately they had been over reheated (microwaved?) and were so rubbery in texture to be quite unpleasant to eat. Shame.
CREAM
A Kilner jar containing a (not quite enough for four open scones) quantity of clotted cream.
JAM
As per the cream, the Kilner jar presentation was stylish, but the quantity was insufficient.
TEA
No Lapsang Souchong, but the loose leaf Earl Grey served in a red enamel teapot was good.
AMBIENCE & SERVICE
Located in the Birmingham Museum & Art Gallery, the beautifully restored Edwardian Tearooms provides a great setting for a cream tea. There is a choice of seating (low-level sofas, high-backed buffet seating and regular tables). The staff were cheery and the table and crockery clean and we especially liked the cream tea presentation with the Kilner jars on a natural wooden platter.
Score 7/10