Vaults and Garden Cafe, Oxford
University Church, High Street, Oxford, OX1 4BJ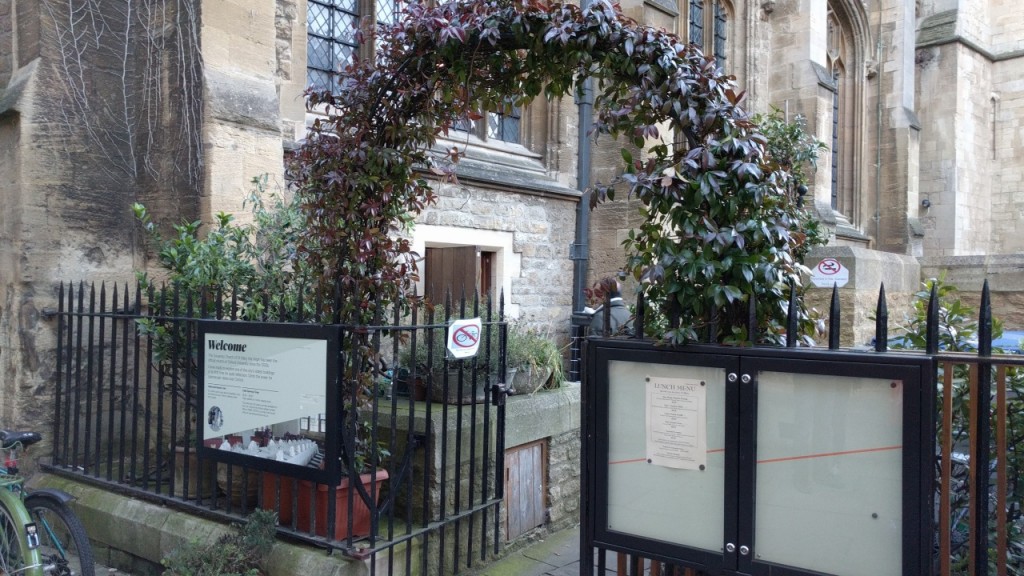 26 October 2015
SCONES
A choice of plain or raisin scones which were large and freshly baked (appearing to be still cooling from the oven). We obviously tried one of each and they both had a light crunch on the outside and a melt-in-the-mouth softness in the middle. Fabulous!
CREAM
A dish of lovely clotted cream. Out of our two cream teas, one had enough cream, but the other was slightly short.
JAM
The raspberry jam provided had a lovely flavour was plentiful. Unfortunately, it was so runny (compote-like) that it was a challenge to get it to actually stay on the scone.
TEA
The loose-leaf Lapsang Souchong tea had a good depth of delicious smokey flavour.
AMBIENCE & SERVICE
The Vaults and Garden Cafe is a charming and atmospheric, self-service style eatery. It was late afternoon and very busy when we visited, but we managed to grab a table inside. The staff were friendly and welcoming and the white crockery was clean — we especially liked the funky teapots!
8.5/10 ~ HIGHLY RECOMMENDED