The Manders' Tea Room, Wightwick Manor NT
Wightwick Bank, Wolverhampton, West Midlands, WV6 8EE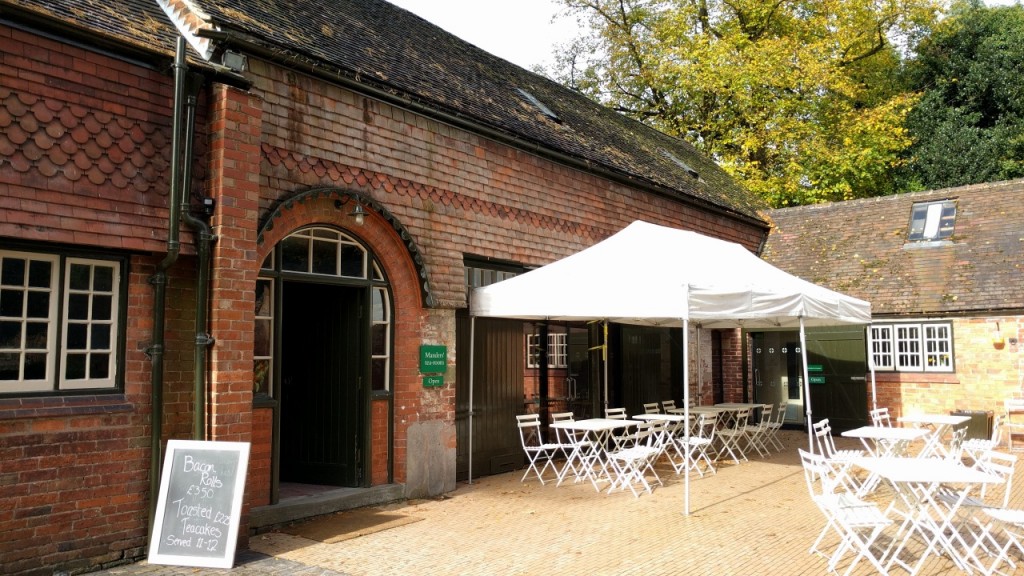 25 October 2015
SCONES
Both sultana and cheese scones were on offer at the counter in The Manders' Tearoom. Not surprisingly, we selected the fruit variety for our cream tea. It was a large, solid scone with plenty of sultanas and a floury dusting. As is often the case, it was nice, but might have been improved if warmed.
CREAM
A standard 40g plastic pot of Rodda's clotted cream. Unfortunately, it was slightly too cold and as a result was almost as crumbly as it was creamy.
JAM
A good selection (strawberry, rasberry, apricot & blackcurrant) of Tiptree 28g jars of jam. We chose blackcurrant for a change and really enjoyed it!
TEA
None of our favourite Lapsang Souchong, but we really enjoyed the Taylor's of Harrogate Earl Grey bags served in a pretty white china teapot.
AMBIENCE & SERVICE
The Manders' Tea Room at the National Trust's Wightwick Manor is self-service, so you select how many scones etc. you want at the counter. The staff were polite and we really liked white Dudson china.
Score 7/10