Coffee Seeker, North Finchley [CLOSED 2019]
297 Ballards Lane, North Finchley, London N12 8NP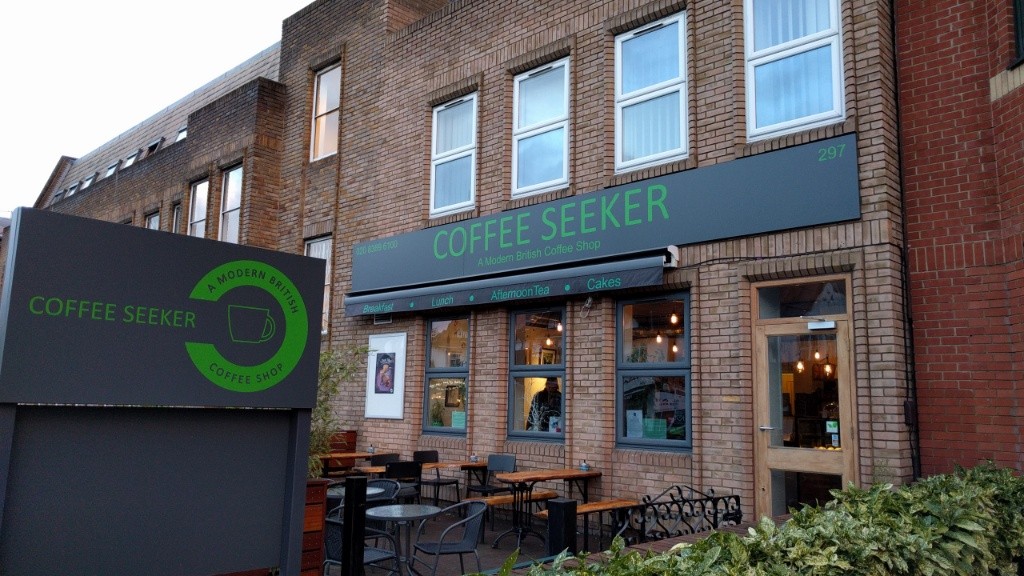 Saturday 7th November 2015
SCONES
A plain scone, which might have been fine, but not only was it pre-cut in half (a serious no-no in our books), but inexplicably it had been toasted.
JAM
A just sufficient quantity of cherry jam in a dish.
CREAM
An appropriate amount of clotted cream in a dish.
TEA
You wouldn't expect a cafe called Coffee Seeker to have a huge range of teas, and they don't, but actually the loose leaf Earl Grey was very good.
AMBIENCE & SERVICE
Perhaps Coffee Seeker isn't an obvious candidate for a cream tea review, but they do match our criteria as an establishment which advertises itself as offering Afternoon Teas or Cream Teas. The staff were polite and the table and crockery were clean. We know this cafe quite well and the food is great and reasonably priced. On this offering however, perhaps cream teas are not their forte.
Score 4/10