Dillon's Tea House and Cafe, Ashbourne
5a St John Street, Ashbourne DE6 1GP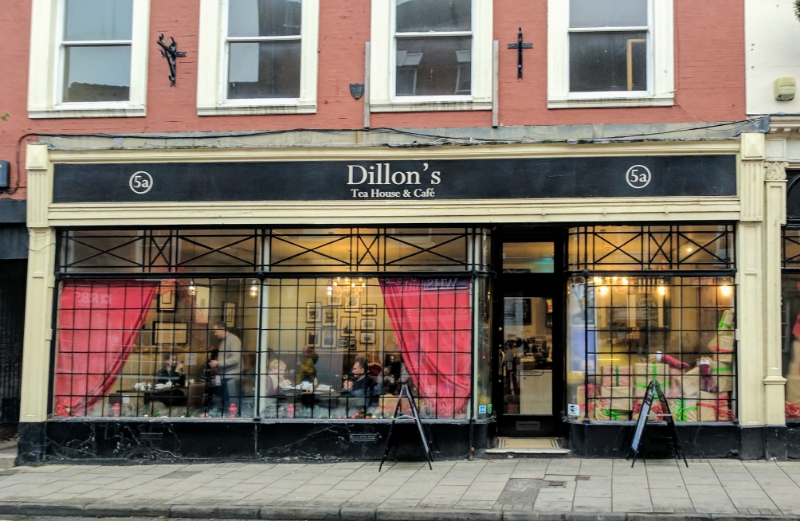 10 December 2016
SCONES
On their menu, Dillon's offer a set cream tea which includes a single fruit scone which are all baked on the premises daily. It was medium sized and although unwarmed, was fresh and very enjoyable.
TEA
Whilst a selection of loose leaf teas were available on the menu, the cream tea was served with a designated Yorkshire Gold which provided a sturdy brew.
JAM
The menu had suggested a choice of preserves with the cream tea, but we were not asked for a preference and we didn't make a specific request, so we were given a 28g jar of Tiptree Strawberry which was fine.
CREAM
The 'Jersey clotted cream' was served in a white square dish and was a generous quantity for one scone.
AMBIENCE & SERVICE
Dillon's Tea House and Cafe is a friendly and popular cafe catering for locals and tourists alike. The young waitresses were polite and cheery and the table and crockery clean.
7/10