Wallet's Court, St. Margaret's-at-Cliffe
Westcliffe, St. Margaret's-at-Cliffe, Dover, Kent CT15 6EW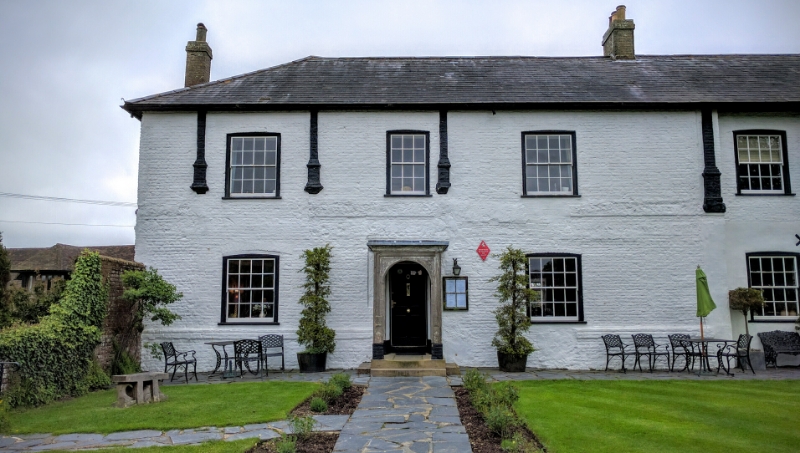 2 June 2016
SCONES
Two medium-sized, plain scones were provided, presented on a wooden platter. We were rather late in the day, so they weren't the freshest and were a little heavy. They were nicely warmed though and dusted with sugar icing.
CREAM
A plentiful supply of clotted cream in a round white dish.
JAM
As per the cream, there was a good helping of strawberry jam which was sufficient for the four open scone halves.
TEA
A selection of teas were available, some loose leaf and some bagged. The Lapsang Souchong only came in the bagged variety, but the Twinings tea produced a good cup.
AMBIENCE & SERVICE
We haven't reviewed many hotels yet for this site as they tend to me disproportionately expensive and Wallet's Court was no exception, being almost twice the price we pay pay elsewhere. As we said earlier, we were rather late in the day (4:30pm and they stopped serving at 5pm) and we were the only customers, but the waiter was very friendly and accommodating and the table and crockery clean.
SCORE 6.5/10 Good