Island Square, Island Rd, Saint Ives TR26 1NX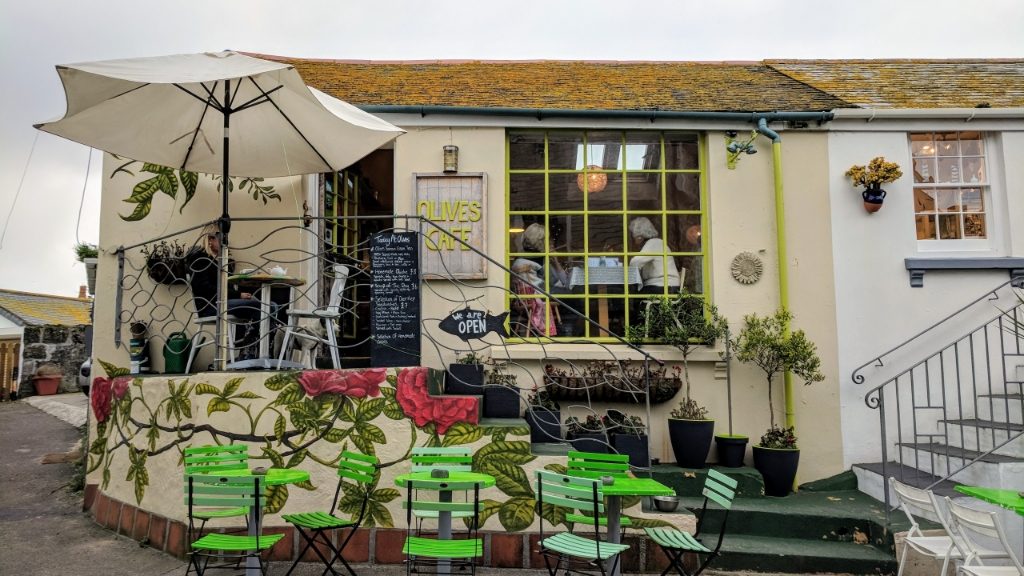 29 October 2017
SCONES
Olives Cafe offer a great choice of scones – plain, fruit or blueberry. We chose the plain variety which was of a medium size and served with a heavy dusting of icing sugar. Unfortunately, it had been microwaved for a little too long, resulting in a soft, hot, doughy cake which fell apart on cutting.
CREAM
The Rodda's clotted cream was served in a small white ramekin with a strawberry garnish, which is always a nice touch.
JAM
Boddington's Berries strawberry jam is great and here it was also served in a white ramekin in a generous amount for the scone halves.
TEA
Olives doesn't have our favourite Lapsang Souchong tea, but the Earl Grey was fine.
AMBIENCE & SERVICE
A cosy, cute cafe above the main bustle of St Ives harbour, Olives has a lovely friendly vibe. The table and crockery was clean and the staff friendly.
SCORE 6.5/10