Great Tower Cafe, Dover Castle
Castle Hill, Dover, Kent, CT16 1HU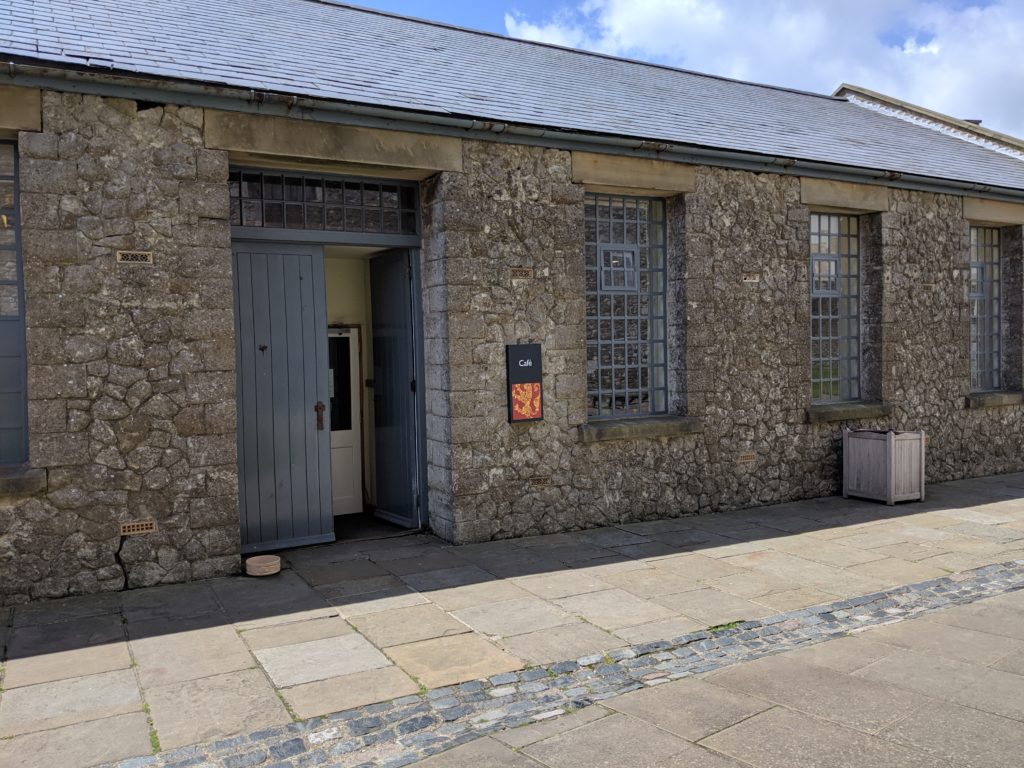 8 June 2019
SCONES
The scones were medium/large and fruit in variety. The Great Tower Cafe is a self-service canteen style eatery and a cream tea included one scone which was fresh and room temperature.
CREAM
The Cornish clotted cream came as a standard plastic Rodda's container and was just about right for the size of the scone halves.
JAM
There was a choice of strawberry or raspberry jam and we chose the latter. It came in a standard Tiptree 28g glass jar which was just enough for the single scone.
TEA
The choice of teas was basic, but the bagged Twinings 'The Earl' was fine.
AMBIENCE & SERVICE
There are a number of eating places at the wonderful Dover Castle. The Great Tower Cafe serves hot and cold snacks, cakes and of course, cream teas. Being a canteen style establishment, there wasn't much interaction with the staff, but the white china and metal teapot and milk jug were clean.
SCORE: 6/10 ~ Good