The Orangery Restaurant, Kew Gardens
Kew Gardens, Richmond, Surrey TW9 3AB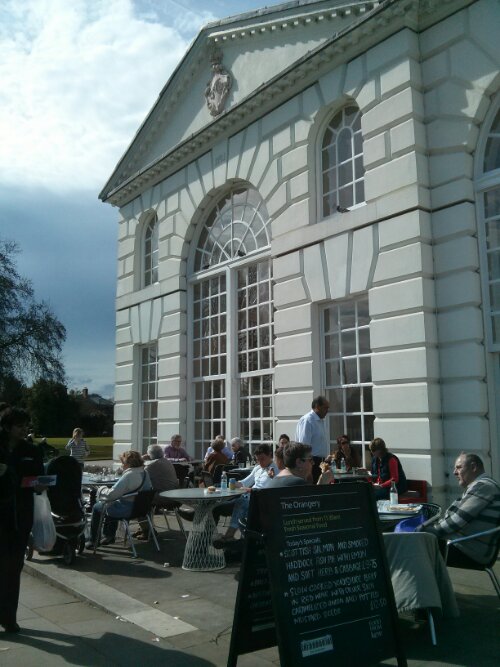 Sunday 21 April 2013
SCONES
Medium sized. Fruit the only choice, but they were surprisingly nice.
CREAM
Clotted. Standard Rodda's pot. 'Use by' today.
JAM
Strawberry
TEA
Reasonable choice (including Lapsang). Twinings tea bags.
AMBIENCE & SERVICE
Cafeteria style. Self service (order what you want)
The experience was poor. Noisy children. However, the actual scones were surprisingly nice.
Overall Score: 4/10