Wharf Rd, Saint Ives TR26 1LG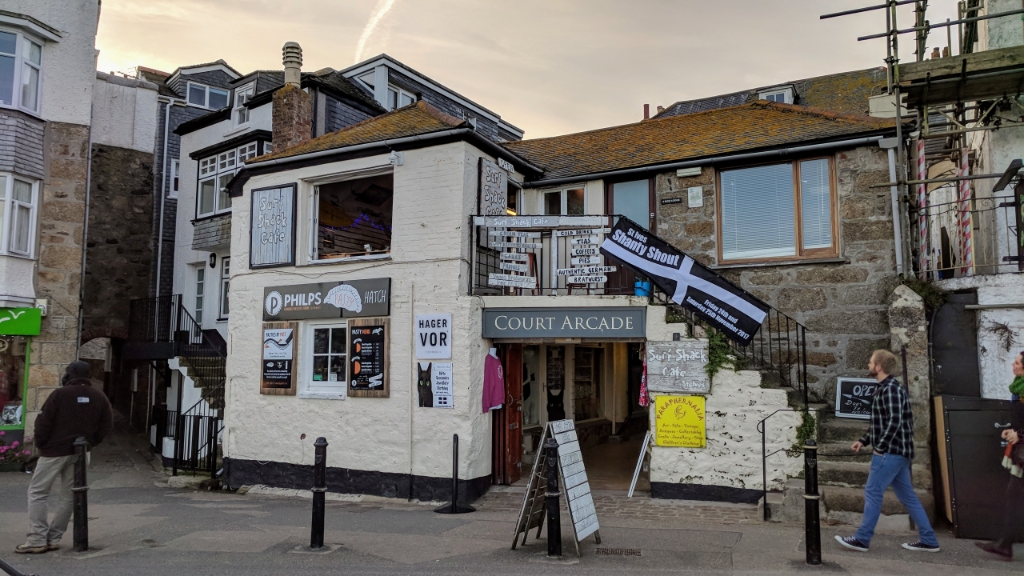 30 October 2017
SCONES
A medium sized plain scone with a light icing dusting. It had been warmed in the microwave and so was a bit on the soft, doughy side, but wasn't too bad.
CREAM
The Rodda's Cornish clotted cream was served in a small, re-cycled jam jar and was a reasonable quantity for the scone.
JAM
As with all of the cream teas we enjoyed in St Ives, Surf Shack Cafe served Boddington's Berries strawberry jam which is local and really good.
TEA
Keeping it local, Surf Shack provide their Cornish cream tea with a delicious Stump pot of Tregonthnan loose leaf Darjeeling.
AMBIENCE & SERVICE
When it comes to a Cornish cream tea with a view, you'd be hard pressed to beat sitting at the stunning open picture window watching the boats bobbing in St Ives harbour. The staff at this funky cafe were welcoming, chatty and friendly.
SCORE 7/10