Chesters by the River, Skelwith Bridge
Skelwith Bridge, Nr Ambleside, Cumbria LA22 9NJ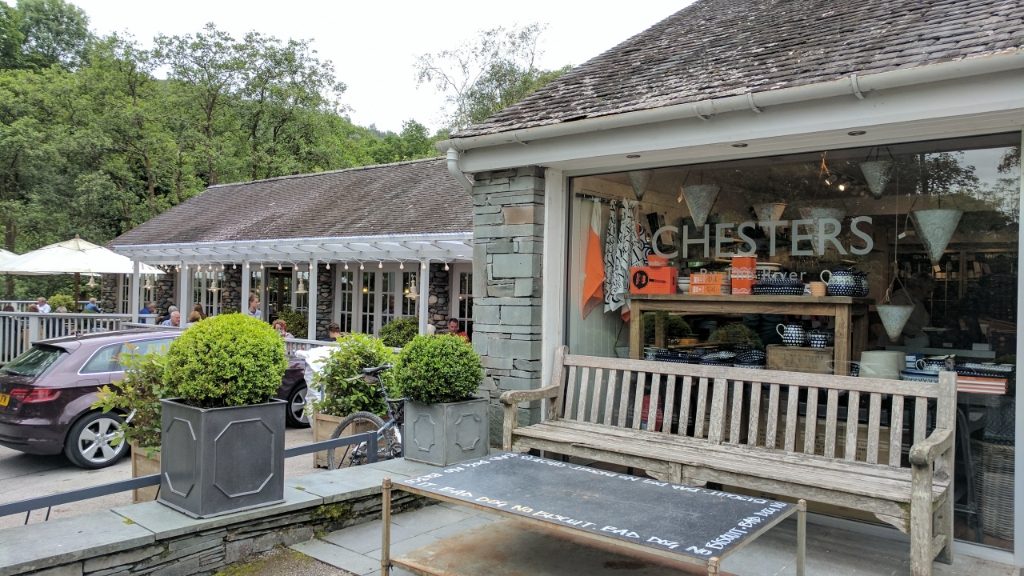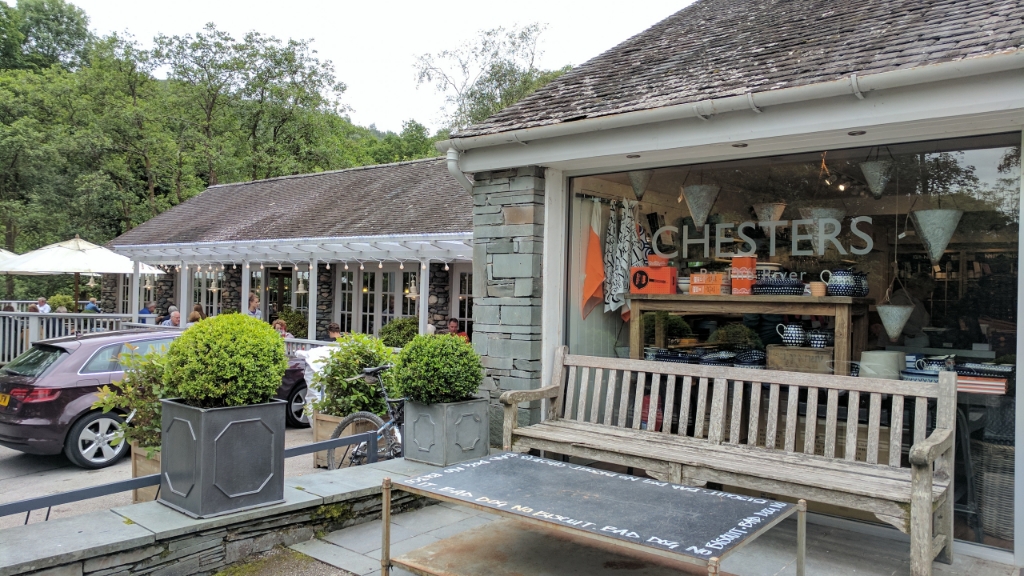 Tuesday 11 July 2017
SCONES
At the counter we chose a fruit scone (cheese was the only other option available). It was a large, unusual triangle-shaped scone which was fresh and served unwarmed.
CREAM
To be fair to Chesters by the River, they don't advertise a 'Cream Tea', but simply offer 'scone with jam and cream'. Still, we were disapointed to receive whipped rather than clotted cream, which we feel is a must for a proper cream tea. The cream was plentiful – just not clotted. A shame.
JAM
The raspberry jam was a good quality and with plenty of fruit. It was served in a small white ramekin dish and was just about enough for the large triangular cake halves.
TEA
The Canton Tea Co. Earl Grey tea-bagged tea came in an aluminium teapot which provided a reasonable brew.
AMBIENCE & SERVICE
Chesters by the River is an attractive cafe and gift shop located at a lovely spot by the bridge over the River Brathay. We selected a table outside on the popular terrace. An unclean cup was quickly replaced by the helpful staff.
SCORE 5.5/10