Duffins – A Cream Tea Review Special!
Many of you will have seen in the news this week, that Starbucks has recently trademarked the name 'Duffin'. In launching their new hybrid cross between a doughnut and a muffin, the ubiquitous coffee shop giant has brewed up a media storm of controversy, as Bea's of Bloomsbury in London has been locally renowned for baking Duffins since 2011.
Starbucks have formally declared they won't seek to prevent Bea's from continuing to name their cakes 'Duffins' and here at Cream Tea Review, we rather suspect both parties have really quite enjoyed the publicity surrounding the bake-off.
So, whilst we only normally review traditional cream teas on this site, we simply couldn't resist the opportunity to put both company's offerings to the test.
We began at the Great Russell St Starbucks (opposite the British Museum), where we got site of our first Duffin.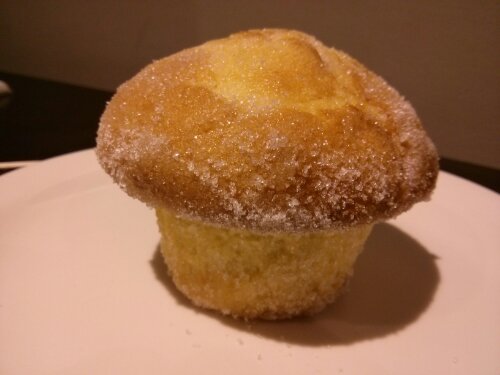 First impressions were good—it certainly looked appetising enough. The mushroom-shaped cake was golden, light, soft, sugary on top and perfectly formed.
Cutting in half, revealed a jam filling in the bottom as you might have expected.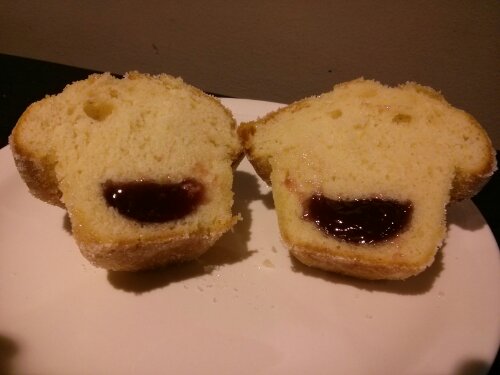 The overall effect was pleasing. It was much lighter and less stodgy than a traditional doughnut, but benefitted from the deep fried outer and the sweetness of the sugar and jam. We were pleasantly surprised. However, this was clearly a mass-produced, uniform, factory product. How would it compare to the original Bea's of Bloomsbury offering?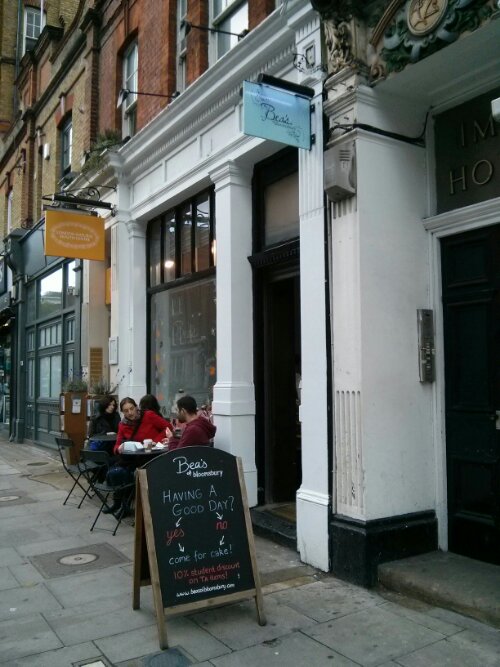 On entering Bea's teashop, we were immediately alerted to the publicity surrounding #duffingate.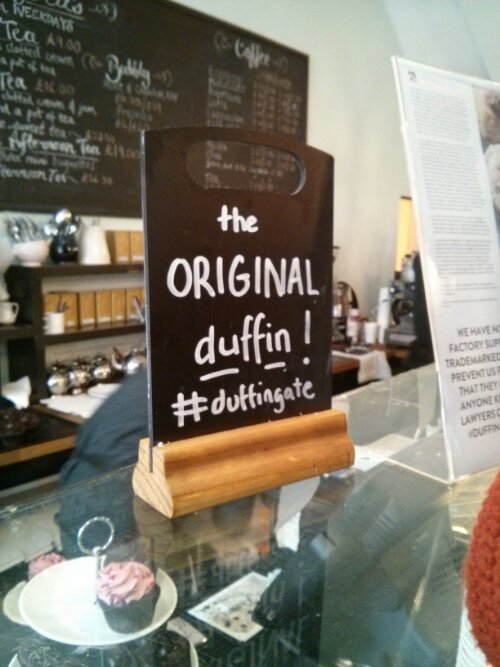 We eagerly ordered our second Duffin of the morning and awaited its arrival at our table. We weren't disappointed.
Much darker in colour than the coffee-chain version and more doughnut than muffin in shape, this example had a cheeky hint of jam threatening to erupt from the top.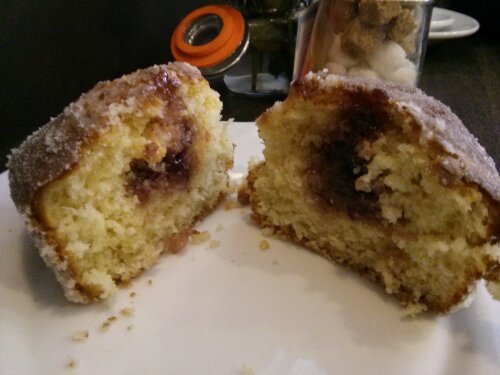 Cutting in half revealed a delicious, slightly denser texture with a lovely raspberry jam filling. The whole appearance, flavour, texture and mouthfeel produced a much more home-made experience.
Verdict
We are not really big doughnut fans here at Cream Tea Review and would prefer a nice warm scone any day. However, we did rather like the Duffin. It was far less heavy or stodgy than a normal doughnut and added a nice twist to the usual muffin fare available.
However, comparing the giant Starbucks with the tiny Bea's, is perhaps a little unfare. Obviously, the local artisan teashop wins hands down!