The Magazine at the Serpentine Sackler Gallery, London
West Carriage Drive, Kensington Gardens, London, W2 2AR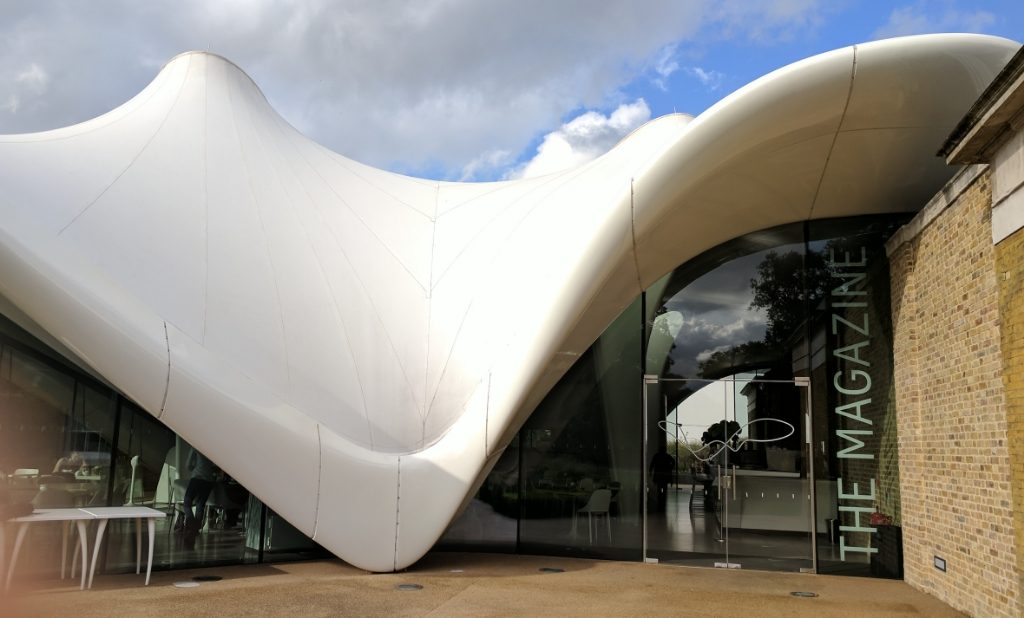 8 September 2017
SCONES
A cream tea at The Magazine comes with two plain scones. They were warm, fresh, light and delicious.
CREAM
The generous supply of clotted cream was served on a shallow black dish. It was only when we looked at our photos later, that we realised the dollop we placed on top of our scone looked suprisingly like the restaurant building itself!
JAM
Served on a similar black dish to the cream, the smooth strawberry jam was a good quantity for both of the scones.
TEA
Perhaps surprisingly for an upmarket eatery such as The Magazine, the tea was in bag form rather than loose leaf. The Dammann Frere Earl Grey however, provided a light, refreshing brew.
AMBIENCE & SERVICE
Being part of an art gallery, The Magazine is, as you might expect, a stylish venue which plays highly on image and presentation. Smart white crockery and black jam and cream dishes served atop a slate platter, compliment the formal, but friendly staff in a casual, luxury surrounding.
SCORE ~ 8.5/10 HIGHLY RECOMMENDED