Auntie's Tea Shop, Cambridge [CLOSED]
1 St. Mary's Passage, Cambridge CB2 3PQ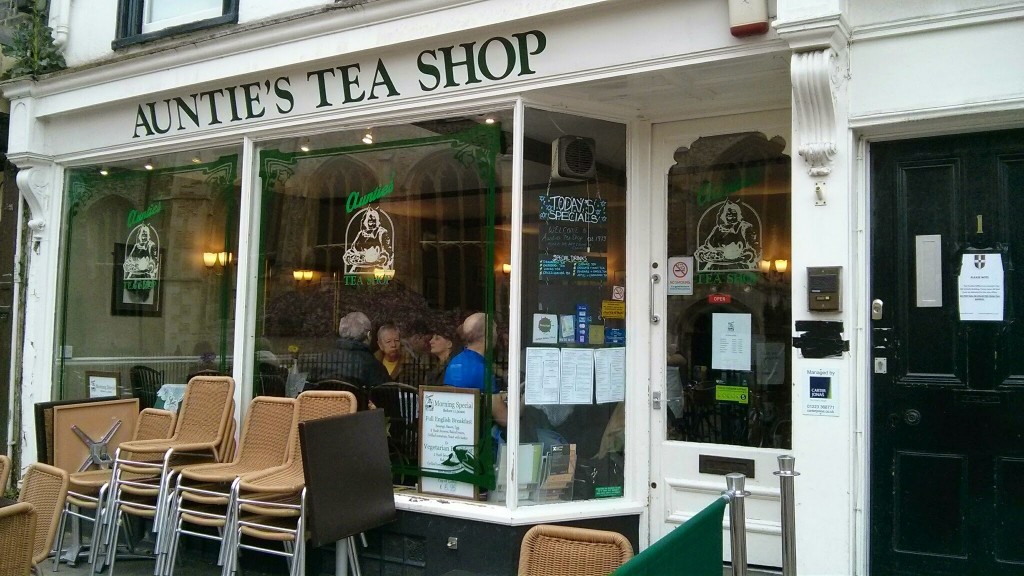 4 April 2015
SCONES
The advertised cream tea included large scones with the choice of plain or fruit. We chose the plain variety. They were indeed large specimens, but sadly quantity doesn't mean quality. Some people may like these unusual scones, which were more cake like in texture than scone. Slightly rubbery to the touch and probably microwave-warmed, these were not for us.
CREAM
A not-quite-big-enough plastic container of clotted cream.
JAM
A not-quite-big-enough plastic container of strawberry jam.
TEA
The best part of this cream tea was the Lapsang Souchong, It wasn't loose leaf, but it was certainly flavoursome.
AMBIENCE & SERVICE
The waitresses were lovely and the crockery and presentation with its traditional Tea Shop, lacy tablecloth vibe was attractive. We were disappointed that Aunties didn't live up to our expectations and that the huge number of foreign tourists who frequent the establishment might leave thinking this was a quintessentially English cream tea.
Score: 5/10