Café Coleton, Coleton Fishacre, Devon
Brownstone Road, Kingswear, TQ6 0EQ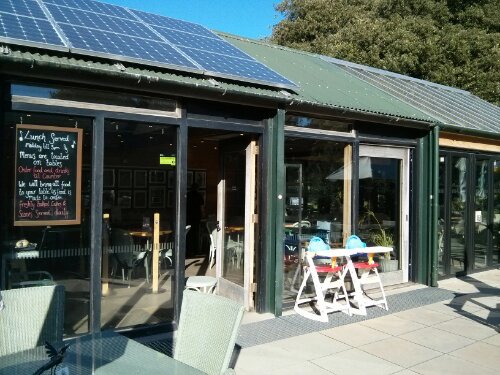 Monday 9th September 2013
SCONES
We may have been unlucky, but the scones here were not at their best having come not fresh from an oven, but out of a large plastic box under the counter. However, we did have a choice of plain or fruit and they were quite large.
CREAM
A small, but sufficient ramekin of clotted cream.
JAM
A small, but sufficient ramekin of Strawberry jam. As we were in Devon, we felt obliged to adopt the Jam on Top technique – obviously.
TEA
A choice of teas, but sadly neither Earl Grey nor Lapsang Souchong – see picture.
AMBIENCE & SERVICE
To be fair, it was late in the day (4:40pm) and they were clearing up ready to close at 5pm, so the experience wasn't the best. In our experience, NT property cafés are only likely to score up to 7 or 8 on account of the canteen-style, self service approach, but sadly today's visit didn't reach these heights.
Score 5/10