Benson waterfront, Oxford Road, Benson, Wallingford, Oxon, OX10 6SJ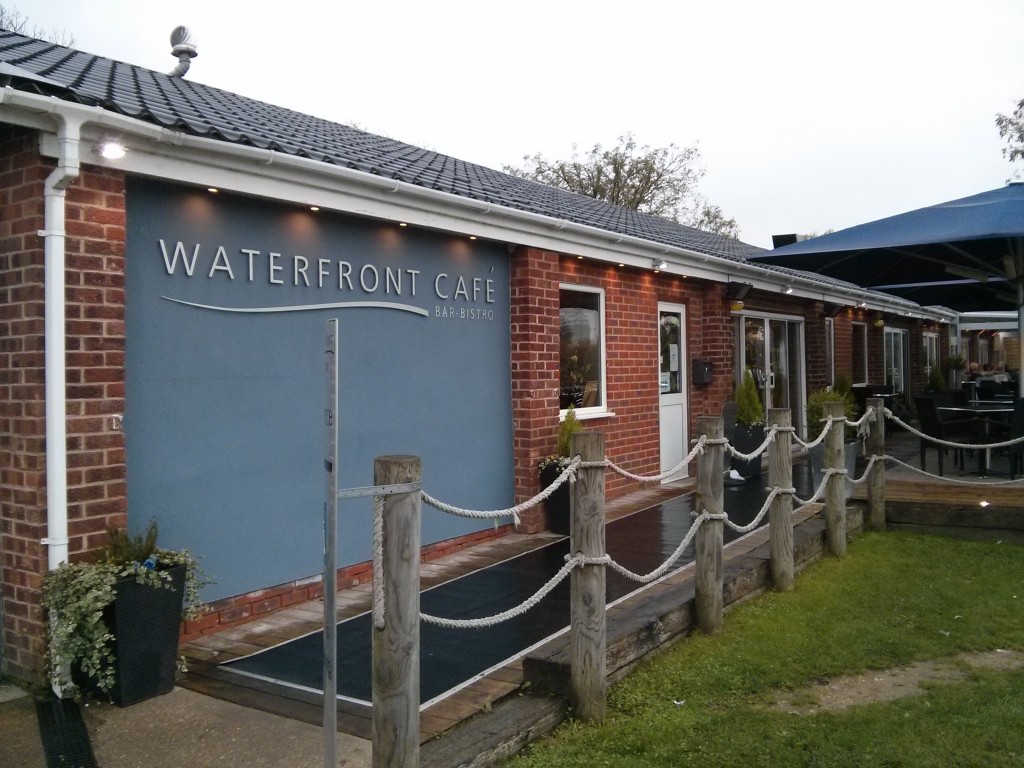 29 October 2014
SCONES
We had the last two scones of the day which were both plain and large. We enjoyed them, but they would have probably benefited from being warmed.
CREAM
A paper cone of clotted cream each which was a generous amount for the scones.
JAM
A choice of strawberry, raspberry or apricot jam which came in a standard 28g Wilkin & Sons Tiptree jar. Unless the scones are oversized, we find these jars to be pretty much the optimum quantity for one scone in half.
TEA
Darjeeling, Early Grey and a selection of herbal teas were offered, so we chose the Earl Grey which came asTwining bags in a teapot.
AMBIENCE & SERVICE
Canteen-style self-service. The staff were friendly and the crockery and tableware was nice and clean. The Waterfront Cafe has a lovely aspect overlooking the River Thames. We sat inside, but could imagine in the Summer this was a beautiful spot to enjoy a meal, cakes or a cream tea.
Score: 7/10