The Original Maids of Honour, Kew
288 Kew Rd, Richmond, Surrey TW9 3DU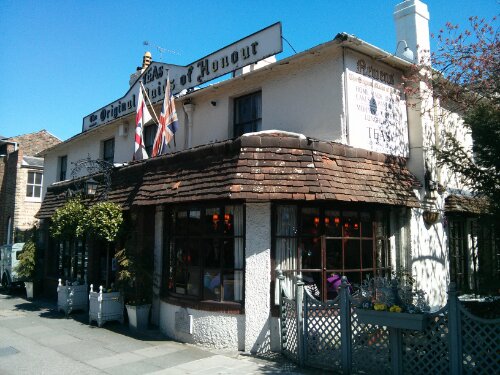 Saturday 20 April 2013 (Re-visited Saturday 9th April 2016)
SCONES
Two small homemade scones were provided – one plain and one fruit.
CREAM
Clotted cream in a small ramekin dish.
JAM
Strawberry jam, also in a small white ramekin, but it was barely enough for the open scones.
TEA
Good choice including Lapsang Souchong. Tea bags.
AMBIENCE & SERVICE
This is a traditional tea & cake shop, and was clearly popular with Chinese and American tourists. The waitress was a bit dominatrix! We re-visited three years after our first review and found it identical, although we felt the décor was getting rather tired.
Score: 6/10