Beck Hall, Cove Road, Malham BD23 4DJ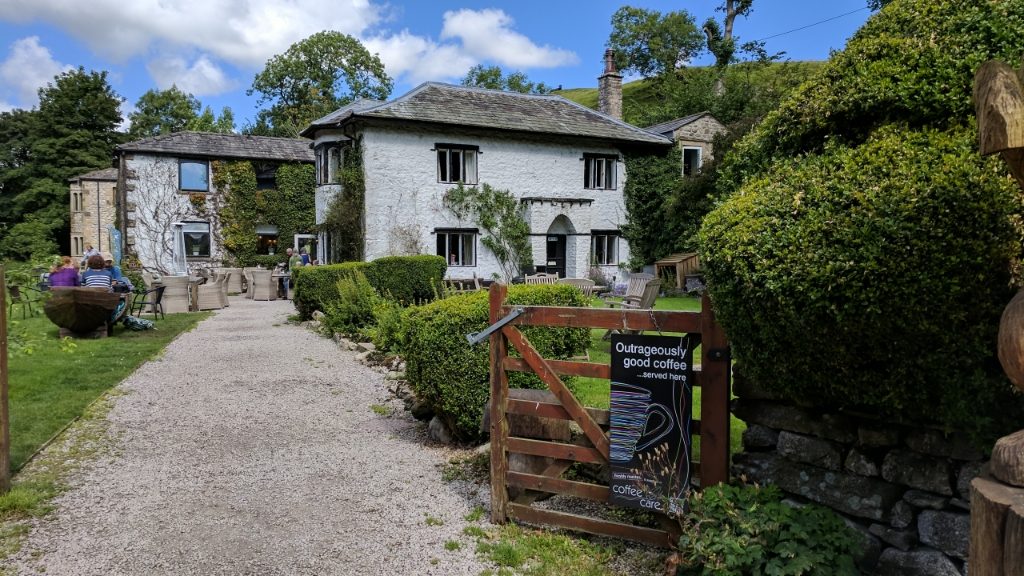 17 August 2017
SCONES
One medium-sized fruit scone which was warmed. At first we were concerned that it may have been overly warmed, but once loaded it was just perfect. Light in the middle with a pleasing crunch on the outside, it melted in the mouth. Perfect!
CREAM
At the time of writing, we've reviewed over 85 cream teas for this site, but this was the very first one which has provided the clotted cream in jar form. (The Devon Cream Company 28g jar). Needless to say, we were intrigued and a little apprehensive, but we're delighted to report that it was absolutely fine. Although lacking the traditional 'crust', it certainly tasted like fresh clotted cream and was definitely better than being served whipped cream.
JAM
The strawberry jam was served in the ubiquitous Wilkin & Sons 28g Tiptree sealed jar and was an appropriate amount for the size of the scone.
TEA
Not a huge range of teas at Beck Hall, so we chose Earl Grey. It was served in a stainless-steel teapot with four Twinings bags. As we really only needed two bags for the size of the pot, we fished a couple out as soon as possible.
AMBIENCE & SERVICE
On a warm, sunny afternoon in August, The Secret Garden at Beck Hall provides a truly idyllic setting for an English cream tea. We could have happily ensconced ourselves (apologies for the pun!) by the beck for the whole afternoon. The waiter was witty and friendly and the table and crockery perfectly clean.
SCORE: 8.5/10 ~ HIGHLY RECOMMENDED