Heart of the Shires Shopping Village/Watling St, Northampton NN7 4LB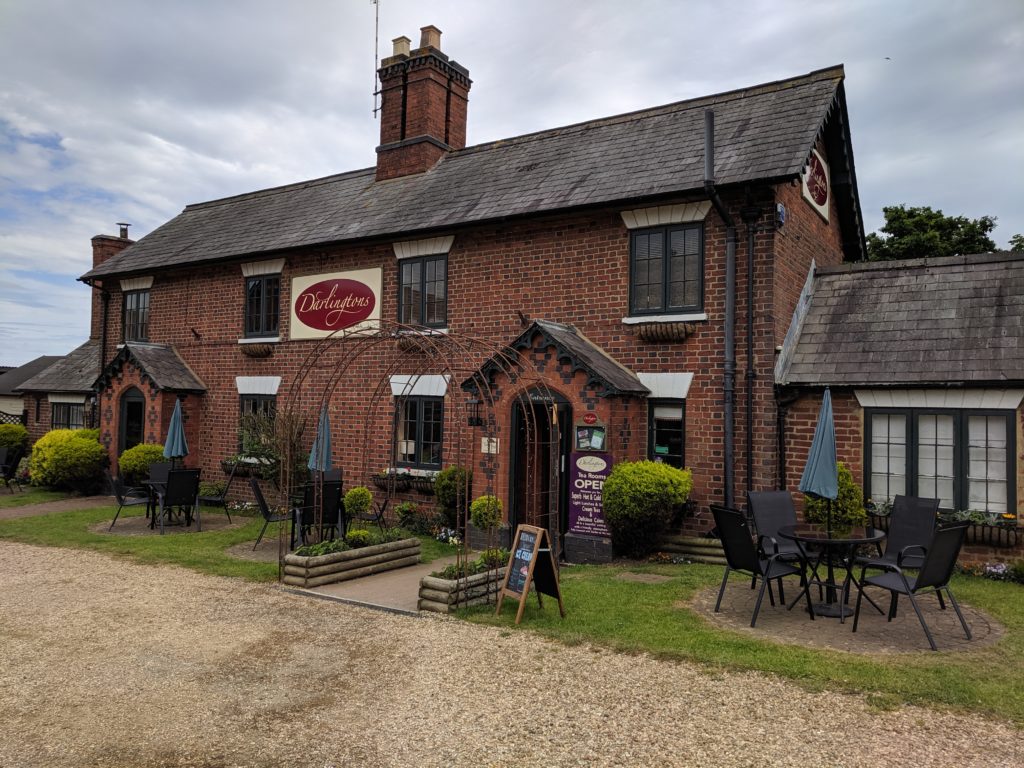 2 June 2019
SCONES
The two sultana scones provided as standard by Darlingtons were delicious. Warmed and fresh, they had a pleasing crunch on the outside and a buttery soft inner.
CREAM
The Cornish clotted cream was served in a small white dish. Unfortunately, the quantity of cream for the four open scone halves was insufficient.
JAM
The strawberry jam came in a metal dish and, as with the cream, was dispoportionate to the medium/large scones. We were also a little disappointed with the quality of the jam, which seemed lacking in fruit.
TEA
Darlingtons Tea Rooms don't aim for the quality, speciality or loose-leaf tea market, but provide the basics well enough. Our choice of Earl Grey (bagged Twinings) was fine.
AMBIENCE & SERVICE
In addition to cakes and cream teas, the popular tearoom at The Heart of the Shires Shopping Village, also serve snacks and light meals. The tea was served a long time before the scones arrived, but the staff were friendly and accommodating and the white china and metal teapots and milk jug clean.
SCORE: 6.5/10 ~ Good