50 Highgate High St, London, Greater London N6 5HX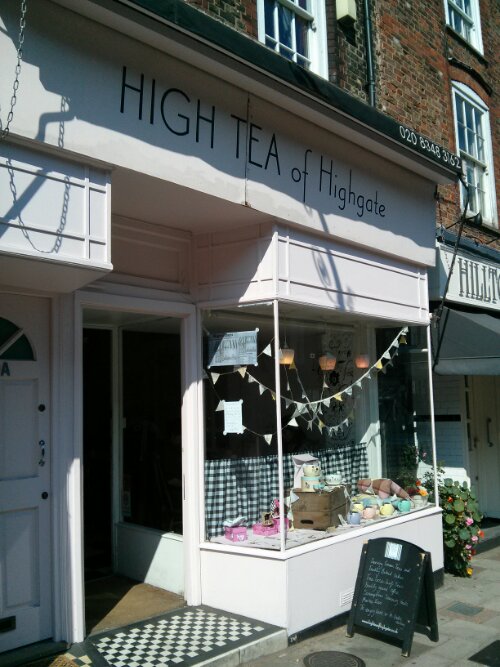 Sunday 21 July 2013
SCONES
The two small plain scones here were quite 'short', but they were really good – so good in fact that we ordered two more!
CREAM
A standard Rodda's clotted cream pot.
JAM
Strawberry – Good quality, but we couldn't tell if it was home-made or not.
TEA
A very good choice of teas. The Lapsang Souchong leaf tea was excellent.
AMBIENCE & SERVICE
This is a proper tea & cake shop and has achieved the highest-scoring cream tea on this website to date. The crockery was attractive & clean and we especially liked the quirky 'Cow' milk jug! The staff were very friendly and the service was great.
Score: 8.5/10 ~ Highly Recommended