Lion Rock Tea Rooms, Cheddar Gorge
The Cliffs, Cheddar BS27 3QE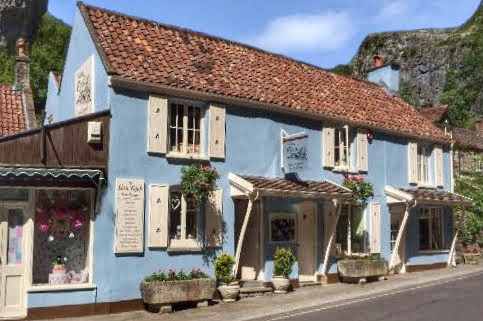 4 July 2019
SCONES
A choice of fruit or plain homemade scones was offered at Lion Rock Tea Rooms and we chose the latter. Large, warmed, soft and fresh—it was glorious.
In addition to the classic Original Cream Tea, they also offer a Queen Victoria (lemon curd instead of jam), a Chocolate Heaven (chocolate scones and chocolate spread). A Cherry Delight (cherry scones and cherry jam) and even a Gentleman's Savoury. Gluten free scones were also available.
CREAM
The local clotted cream was served in a small glass dish with a fresh strawberry on top. It was a good quantity for the two halves of the scone.
JAM
The default strawberry jam was a good quality with plenty of fruit. It was served in a glass dish and was plentiful.
TEA
When a tearoom has a loose-leaf tea menu, you know they mean business. Lion Rock Tea Rooms offer a really great selection of Miles Speciality Teas and the Lapsang Souchong we had was one of the best we'd had for some time. Excellent.
AMBIENCE & SERVICE
Despite being located in such a tourist hotspot, the Lion Rock Tea Rooms offered a high quality experience. We sat in the pleasant gardens at the back. The staff could not have been more friendly and the table and mismatched china were perfectly clean.
SCORE: 9/10 ~ HIGHLY RECOMMENDED