Caffle House Tearoom, Watendlath
Watendlath, Keswick CA12 5UW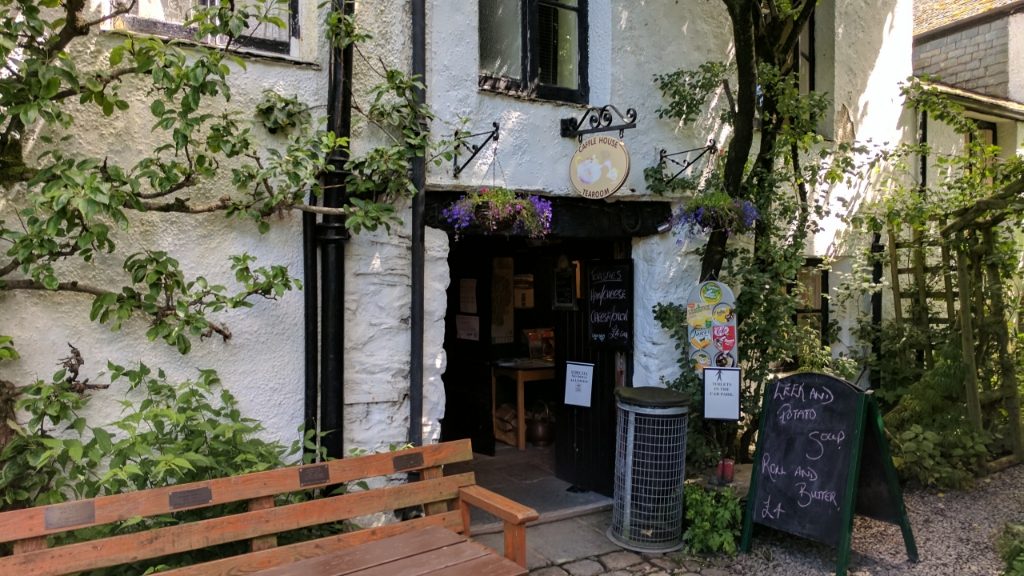 8 July 2017
SCONES
The remote Caffle House Tearoom is noted for it's homemade cakes and the medium-sized plain scone we had with our cream tea did not disappoint. Fresh, golden and light, it was almost like a Madeira Cake.
CREAM
In our book, a cream tea is not really a cream tea if it's not served with clotted cream. So it was rather a shame to get whipped cream here. Having said that, being so far from civilisation, it was a welcome novelty being able to get scones with jam and any kind of cream.
JAM
Like the cream, the raspberry jam was served in a white ramekin dish and it was plentiful.
TEA
The Earl Grey tea (unbranded bags), served in a standard metal teapot was unremarkable, but fine.
AMBIENCE & SERVICE
The 5 mile drive up from Keswick provided spectacular views of the hills and Derwentwater and it was wonderful to find this quaint tearoom, so far from anywhere. Our cream tea was purchased at the counter in the tiny shop and we ate at the picnic table outside in the sunshine, where, along with our fellow diners, we tried to tempt the sparrows with our cake crumbs. This might not be the most amazing cream tea in England, but it was a special treat nonetheless.
SCORE 5/10