41 Sycamore Rd, Birmingham B30 2AA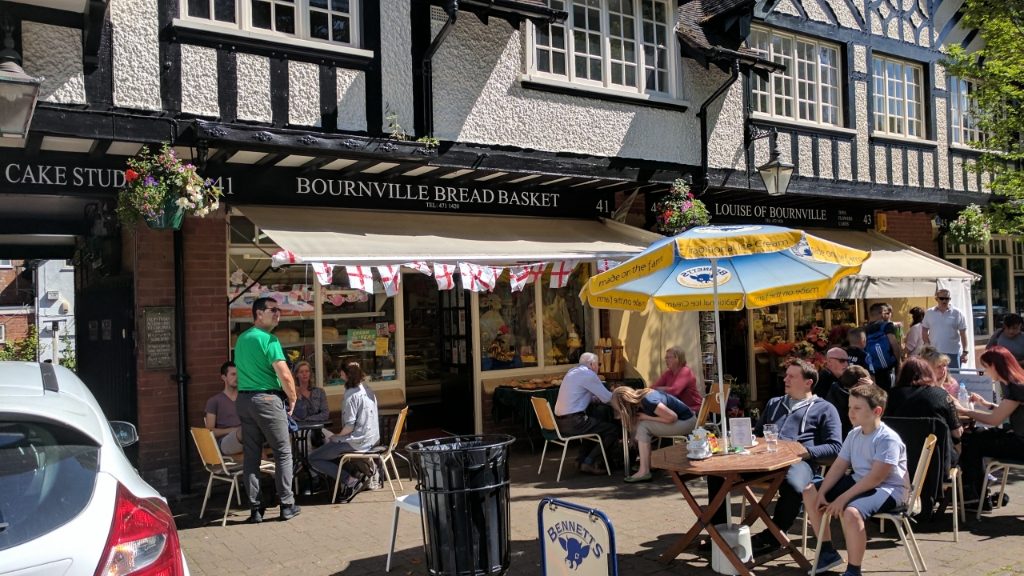 1st July 2017
SCONES
The Bournville Bread Basket provided a medium-sized fruit scone as the default offering with their cream tea. It was fresh (as you might expect from a bakery), light, and had plenty of fruit.
CREAM
There was generous supply of delicious clotted cream served in a small round pot.
JAM
The most dissapointing aspect of the cream tea here was the jam which was presented in a small Duerr's plastic carton.
TEA
None of our favourite Laspsang Souchong, but the Lichfields Fairtrade Early Grey bagged tea, served in a quirky black and white teapot provided a good brew.
AMBIENCE & SERVICE
The staff at Bournville Bread Basket couldn't have been more cheery and friendly. Sitting outside in the sunshine on a Saturday afternoon, we were fortunate to be treated to a perfomance of the famous Bournville Carillon across Green.
SCORE 7/10 Good