Enfield Chambers, 14a Low Pavement, NG1 7DL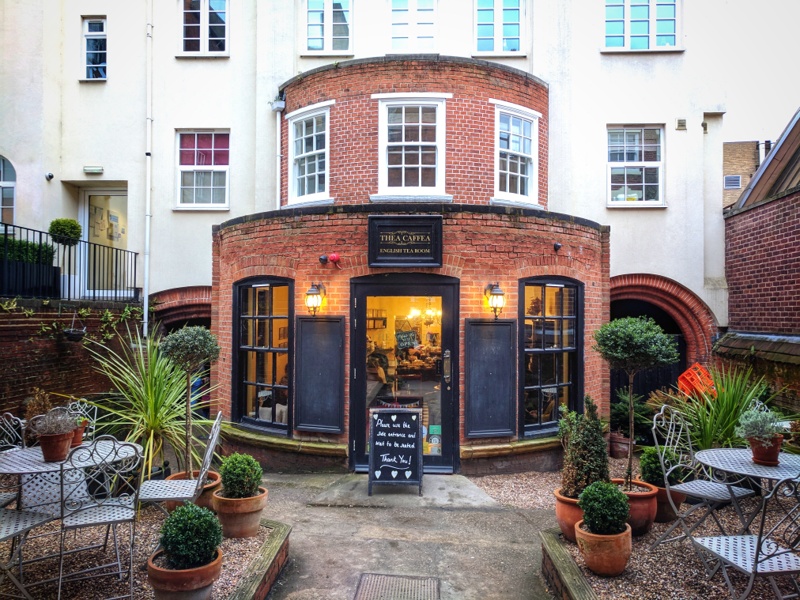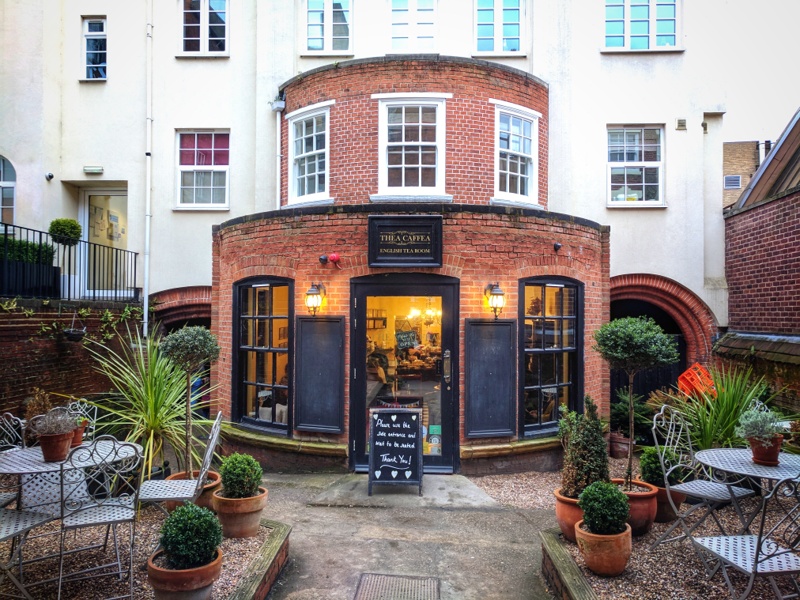 10 March 2018
SCONES
You might expect an establishment describing itself as a "quintessential traditional English Tea Room" to bake a pretty good scone, and boy, Thea Caffea certainly doesn't disappoint. The two delicious scones (one plain, one fruit) were warm, freshly baked, soft on the inside and with a lovely outer crunch on top. As good as it gets!
(We should also mention that our friends ordered gluten-free scones and were also impressed.)
CREAM
Clotted cream was served in a small, white ramekin dish, but was really only just enough for four open scone halves.
JAM
As with the cream, the strawberry preserve was also served in a white dish. There was slightly more than there was cream, but again, only just enough for the open scones. Interestingly, this was the first of nearly 100 cream teas reviewed for this site to offer 'Thunder & Lightning' – black treacle instead of jam. A perfect excuse for a return visit!
TEA
Tea rooms don't always serve loose-leaf tea and few offer the wonderful range found at Thea Caffea. Black teas, green teas, herbal teas, flowering teas and white teas. We would love to spend a day just working our way through the tea menu. For review comparison purposes, we chose our favourite Lapsang Souchong. Unusually, the tea was served in a dish along with a pot of hot water for us to add to ourselves. The resulting brew displayed a pleasant, smokey flavour without being overpowering.
AMBIENCE & SERVICE
Thea Caffea offers a proper tea room experience. Smart decor, mismatched crockery and attentive, friendly staff. The fresh strawberry garnish was a very nice touch and we smiled to see a rare appearance these days of a paper doily!
SCORE: 9/10 ~ HIGHLY RECOMMENDED