The Courtyard Restaurant & Cafe, Faversham
Brogdale Farm, Brogdale Rd, Faversham ME13 8XU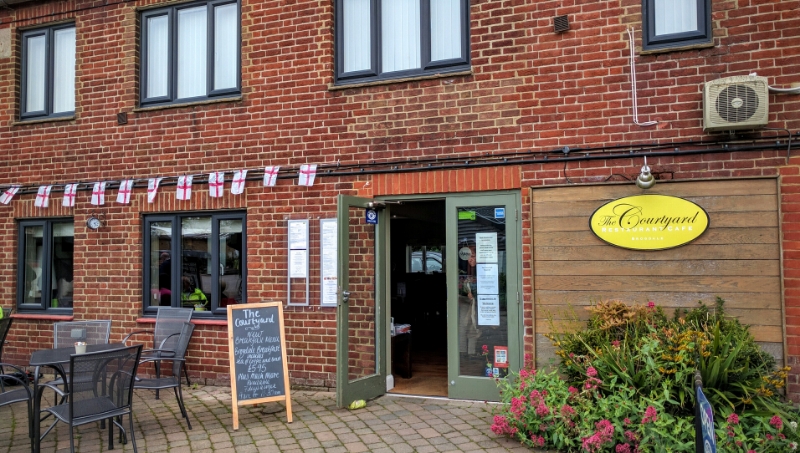 4 June 2016
SCONES
Two large scones are provided for a cream tea for one, and as we were given a choice, we opted for one plain and one fruit. They had been baked on the premises fresh that morning and were served warmed. We felt they'd probably been microwaved, as they were rather soft on the outside.
CREAM
A small white ramekin dish of clotted cream in an appropriate quantity for the large scones.
JAM
The Courtyard Restaurant & Cafe is located at Brogdale fruit farm and we were not surprised to see therefore, that the delicious strawberry jam, was sourced from a local producer and was excellent.
TEA
Two Twinings Lapsang Souchong bags provided a good tea in an attractive white china teapot.
AMBIENCE & SERVICE
The Courtyard is quite a large eatery and is clearly popular with many of the visitors to Brogdale Collections fruit farm. Despite being busy, the staff were extremely friendly and the table and attractive white crockery was perfectly clean.
SCORE 8/10 ~ Good