1 Wharf House, The Wharf, St Ives TR26 1PG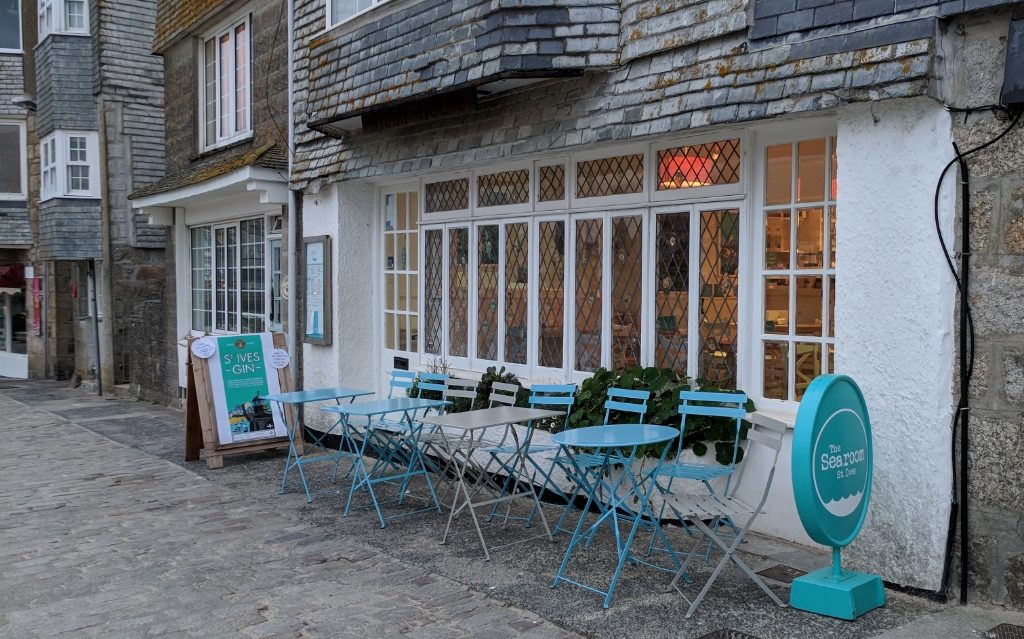 1 November 2017
SCONES
The Searoom at St Ives really know how to serve a scone. Baked fresh throughout the day, and served warmed from a small scone oven, the plain scones are just about perfect. Great size, great texture and just melt in the mouth. Superb! (Note: they even offer Gluten Free scones).
CREAM
The ample supply of Rodda's Cornish clotted cream was served in a white ramekin dish.
JAM
Perhaps unsurprisingly, all of the cream teas we were served in St Ives came with local Boddington's Berries strawberry jam and The Searoom was no exception. This quality preserve was served in a white ramekin and was of a good quantity for the scone.
TEA
The only non-Cornish component of this cream tea was the tea. The We Are Tea loose leaf Earl Grey provided a lovely light bergamot refreshing brew.
AMBIENCE & SERVICE
Set on the harbour side in the picturesque St Ives, The Searoom is an attractive family-run restaurant. We visited towards the end of the day at the end of the season (beginning of November) and there were just a handful of diners. In the summer however, we would imagine it would be absolutely packed. The white china was clean and smart and the blue teapot added a friendly touch.
SCORE ~ 9.5/10 HIGHLY RECOMMENDED