20 Dean's Yard, Westminster, London SW1P 3PA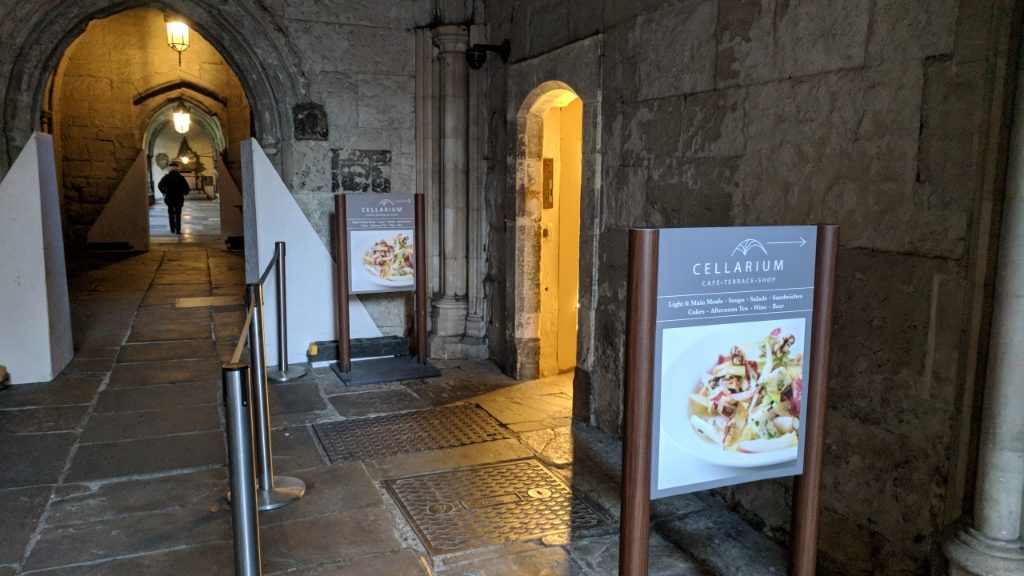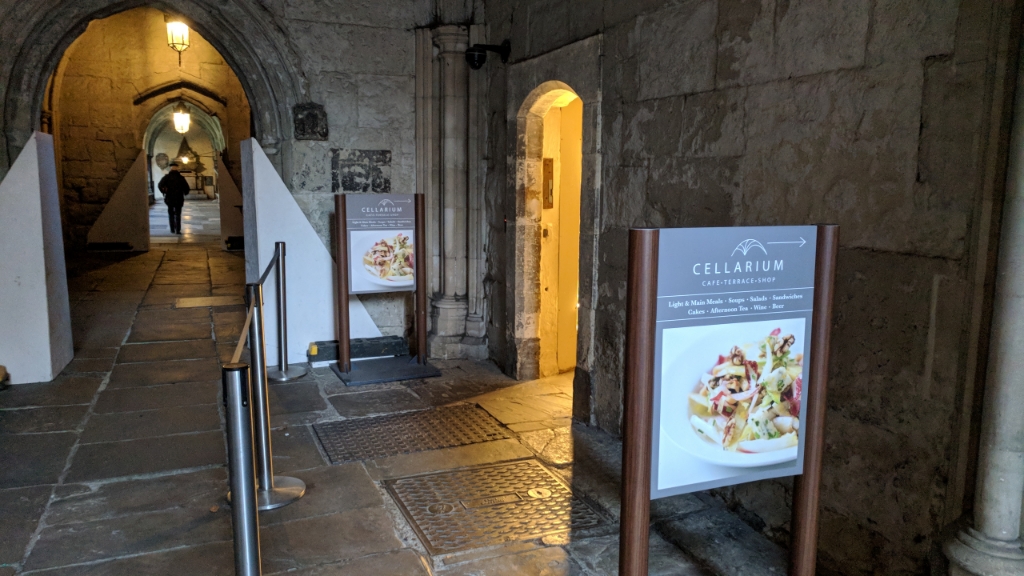 5 November 2017
SCONES
The cream tea was served with two medium sized fruit scones. They were unwarmed and quite hard on the outside and a little dry on the inside, but once loaded provided a good base and tasted great.
CREAM
The ample serving of golden clotted cream was served in a round glass dish.
JAM
Strawberry jam was provided in a standard Wilkin & Sons Ltd Tiptree 28g jar which only provided a thin coating for the four open scone halves.
TEA
Although the cream tea is advertised as including loose leaf tea, ours actually came with bagged Earl Grey tea (brand unknown), but it was a decent quality brew.
AMBIENCE & SERVICE
Hidden away at the back of Westminster Abbey, the Cellarium Café & Terrace is a great place for a bite to eat when visiting the Abbey itself. We ate downstairs in the atmospheric, medieval vaulted room. Although it was the end of the day, the service was still cheery.
SCORE 7/10