The Copper Kettle, Andover
High St, Andover SP10 1LJ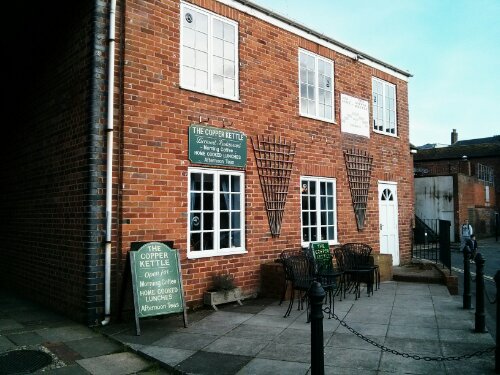 22 February 2014
SCONES
We were given the choice of plain or fruit, so we chose one of each and shared them between us. They were a good size and had been warmed (a good thing), but were perhaps a little dry.
JAM
A small dish of strawberry jam which was just about enough for the two scones.
CREAM
Clotted and (like the jam) was just about enough.
TEA
Lapsang Souchong teabags which were fine.
AMBIENCE & SERVICE
The staff were friendly. It was clean, comfortable and reasonable value.
6.5/10 Good