Scrumalicious Cake Company, 47a Harnet St,
Sandwich Kent CT13 9EU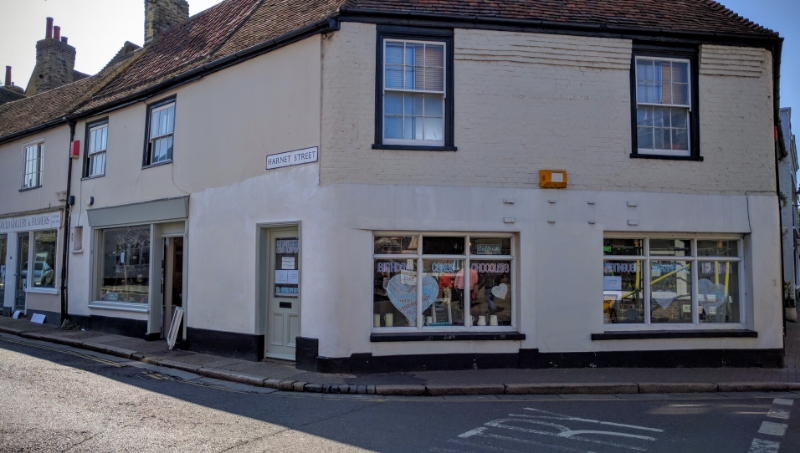 Saturday 28 May 2016
SCONES
A really delicious, melt-in-the-mouth fruit scone, freshly baked that morning and served warmed. They don't call this place Scrumalicious for nothing!
CREAM
A generous serving of clotted cream in a small glass bowl.
JAM
Plenty of strawberry jam in an attractive white dish. Unusually, in our experience, there was also a serving of butter. Whilst we don't think a cream tea requires butter as well as clotted cream, it was a nice addition for those who do.
TEA
The cake shop offers a choice of teas (but they were out of our usual favourite Lapsang Souchong). The Earl Grey we chose was bagged tea served in a vintage style teapot.
AMBIENCE & SERVICE
Scrumalicious is a homely, country kitchen cake shop with a lovely shabby-chic vibe. We ate in their 'secret garden' which was a comfortable yard with a large fig tree. The staff were extremely friendly and all the crockery was clean.
SCORE 8.5/10 ~ Highly Recommend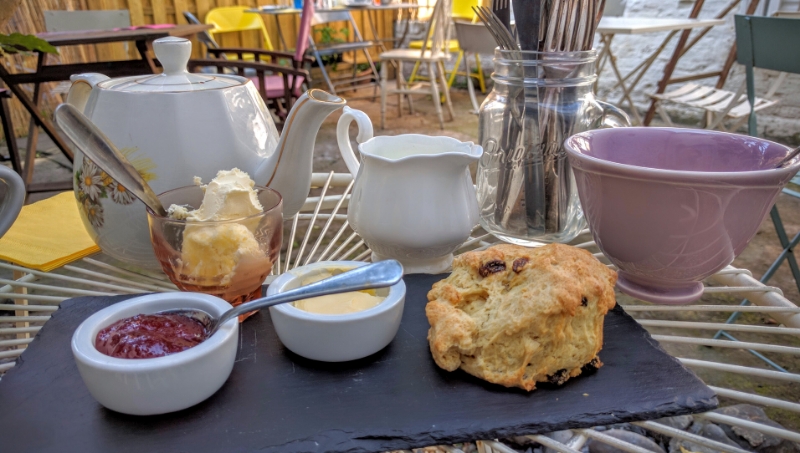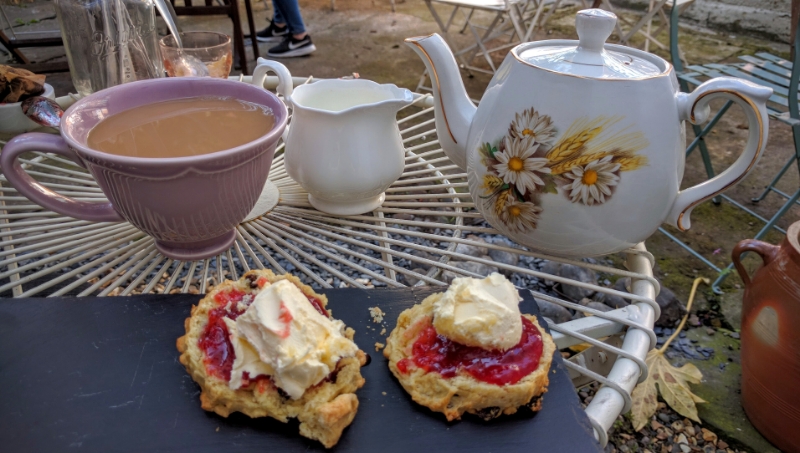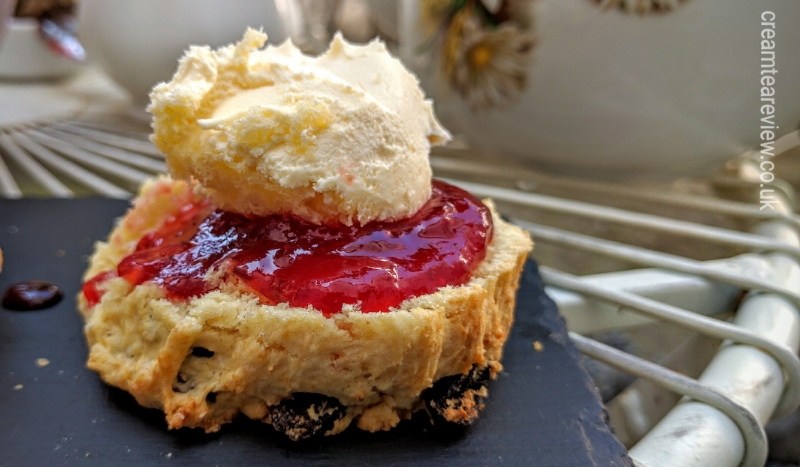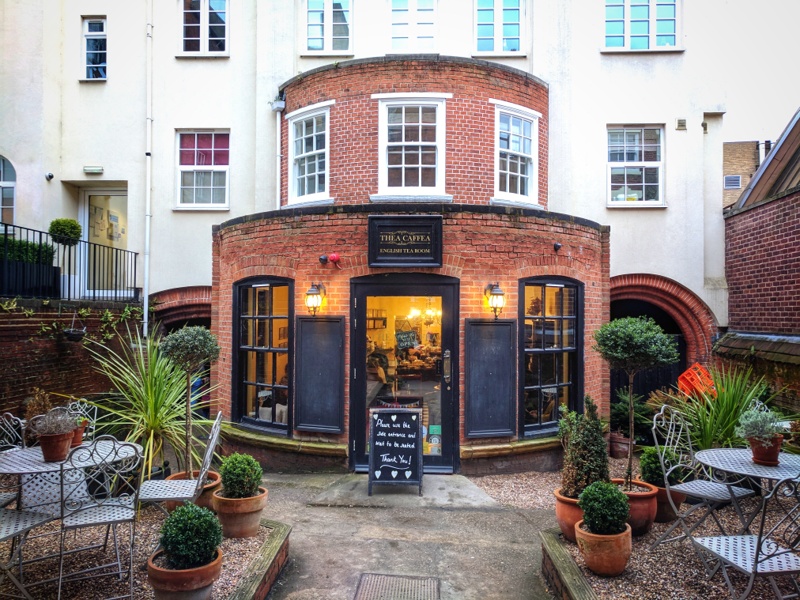 Enfield Chambers, 14a Low Pavement, NG1 7DL 10 March 2018 SCONES You might expect an…
36 High St, Ely CB7 4JU 20 June 2015 SCONES A large fruit scone with a…