65 Waterside, Ely CB7 4AU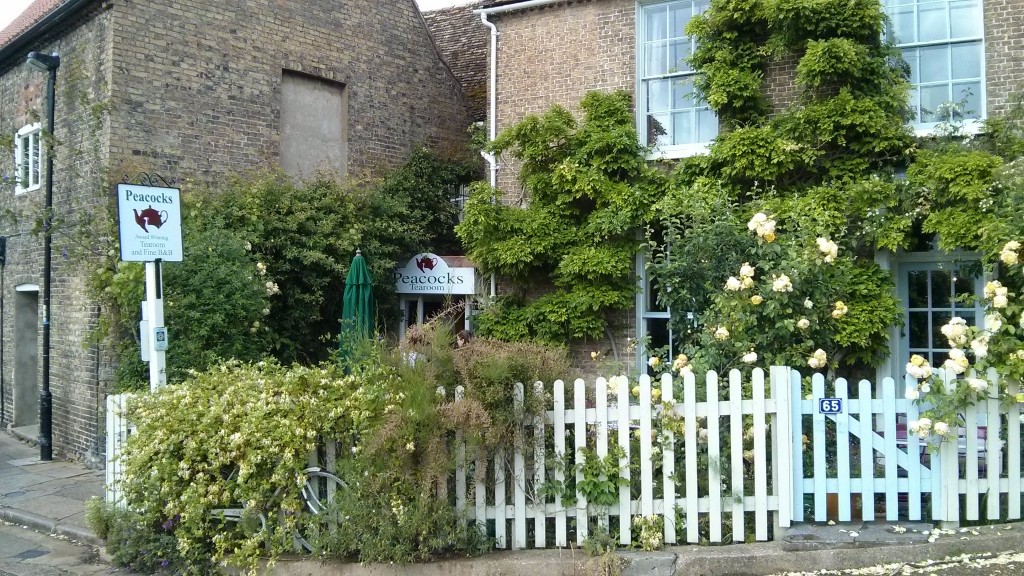 20 June 2015
SCONES
Wow! These were seriously good scones. Two medium, fruit scones with just the right amount of crunch on the outside and a lovely, soft, light, buttery texture inside. Great!
CREAM
A ramekin of delicious clotted cream in sufficient quantity for the open scone halves.
JAM
A choice of strawberry, raspberry, apricot, or blackcurrant jam. We selected raspberry, which was served in a ramekin in an appropriate amount for the size of the scones.
TEA
Wow again! Peacocks claims to be the only tearoom in the world which offers teas from every continent (except Antarctica)! With such an amazing selection of loose-leaf teas on offer, it seemed rather a shame to go for our usual Lapsang Souchong, but we did and were not disappointed. (Perhaps we will just have to revisit, just to work our way through the rest of the tea menu). We especilly appreciated the overly-generous quantity of tea and milk.
AMBIENCE & SERVICE
Peacocks offers a choice of a regular Devon Cream Tea, or an exciting sounding Chocolate Dream Cream Tea. To allow for comparison, we obviously had to go for the standard, but that just gives us another reason for a return trip. The charming, mismatched crockery was spotlessly clean and the staff were cheery and friendly, despite our arrival towards the end of the day in this most popular of tearooms.
Score: 9.5/10 ~ HIGHLY RECOMMENDED