BB Bakery, County Hall, London (CLOSED 2015)
Belvedere Road, London SE1 7PB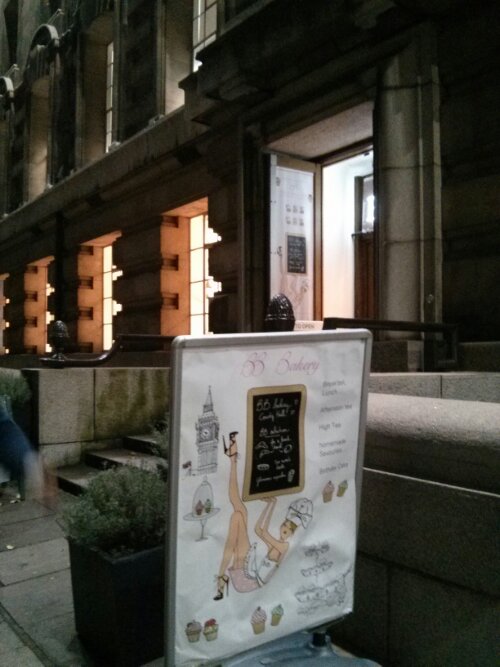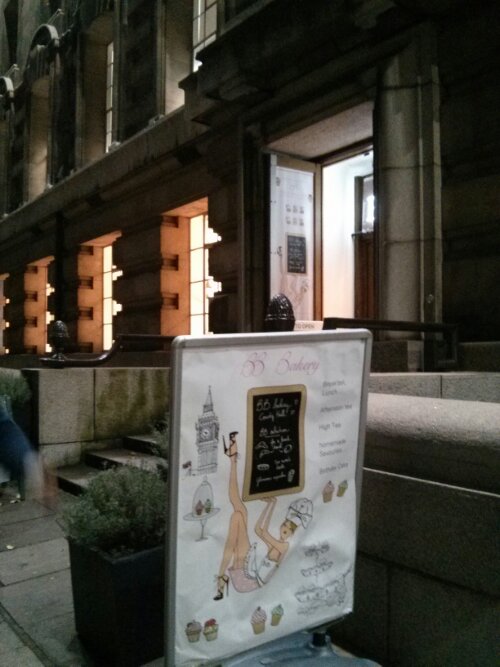 Friday 1st November 2013
SCONES
Large, golden, warmed plain scones with a pleasing outer hardness and lovely light softness inside.
CREAM
A barely sufficient dish of clotted cream. Unfortunately, as you might be able to see from the photos, it was going brown around the edges having been sat around too long. In addition, the cream had come directly out of the fridge and therefore was quite hard and difficult to spread.
JAM
A (just about big enough) small jar of strawberry jam.
TEA
This was served in an attractive, china mug and the bag of Earl Grey was fine. However, it would have been much better to have been given one of the lovely teapots on display between the three of us.
AMBIENCE AND EXPERIENCE
As a specialist tea shop who offer the full Afternoon Tea experience, we had very high hopes that BB Bakery would deliver a first class cream tea. We loved the French chic, girly décor and wanted to score the establishment highly. However, whilst the scones were very good, the jam was only adequate, the tea was disappointing and the clotted cream quite poor.
Score: 6/10